Microsoft Enterprise
Mobility and Security (EMS)
Enable your remote workers to work to deliver
their best, with enhanced security
As an experienced and trusted Managed Service Provider we support and manage our customers' Azure, Dynamics, Microsoft 365 and Office 365 solutions through EMS. We help improve levels of security required to operate systems in the Cloud, enabling you to focus on your business applications.
Why Microsoft Enterprise Mobility and Security (EMS)
Microsoft EMS is an intelligent mobility management and security platform that can be linked to organisations' existing systems to manage the mobility and security of users and their devices, while streamlining and simplifying the management of their remote devices to allow them to work in new and flexible ways.
At its core, EMS provides an increase of the security features of Windows 10, Microsoft 365, and Office 365 and it extends these capabilities to the entire IT environment, including 3rd party products and solutions. It does this by incorporating several features and technologies:
Azure Active Directory
Azure Advanced Threat Protection
Azure Information Protection
Microsoft Advanced Threat Analytics
Microsoft Cloud App Security
Microsoft Endpoint Configuration Manager
Microsoft Intune
Microsoft Secure Score

EMS is available as a separate product added to O365, or as standard product as part of M365 deployments.
The EMS overall platform and its components provide customers with a wide range of benefits that they can realise through forward-thinking implementations and by extending the management and support of all or part of their estates to Exponential-e. This activity helps them to realise the benefits of partnering with the right provider, while benefitting from our exposure as:
A Tier-1 Azure CSP
A Gold-level Microsoft partner
Reduced personal management activities through the implementation and management of EMS automation activities
A provider of Microsoft Premier Support to allow our customers to benefit from Microsoft's elite teams of EMS support, with significantly reduced SLA times
The provider of next generation monitoring, reporting, and management of all key cloud platforms via our CMP
By working closely with our customers, our business-outcome focused approach helps ensure that our customers gain the maximum value from their IT investment in EMS management and protection security technologies, by not having to focus their attention on the support and management of individual systems that would normally provide user workplace estates.
Meeting your business objectives
While EMS provides consistent and reliable security capabilities from the Microsoft cloud environment, the complexity of EMS products must be thoroughly understood for organisations to gain the maximum benefit from its implementation. There is a myriad of components that are linked together to simplify the support and security of the EMS platform of products, which add significant extensions to the products that support staff must maintain and support.
By working closely with Exponential-e, most organisations will benefit considerably through the adoption of Exponential-e as their key EMS CSP support and management provider.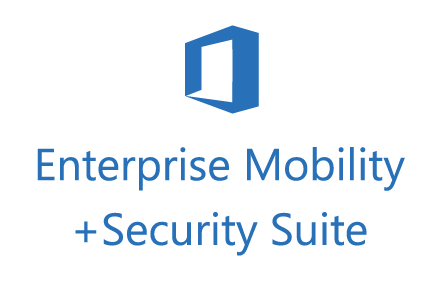 A single supplier providing you with networking, WAN, security, cloud, professional, and managed services.
Additional support provided via our 24 / 7 CSOC.
Great support and assistance provided throughout your usage of the full range of EMS products and components.
Support, expertise and reduced SLA levels directly from Microsoft via our Premier Support solution.
Access to a wealth of experienced managed services engineers to help with the support and on-going management of your EMS solution.
A single bill from us for your IT services across a range of technologies.
Why Exponential-e?
Exponential-e is a premier Microsoft MSP that works with and supports our customers through their continual journey of IT evolution, and to help them to transform and grow their security protection measures and allowing their internal IT teams to focus on the support and management of key internal business applications and multi-cloud environments. As a result, we remain the key partner to work with during all stages of our customers' security transformations, as we help them to:
identify the services that each user will require and therefore identify what products and product versions are required • minimise the impact and cost of managing and supporting the EMS technologies • effectively and efficiently perform the on-going support and management of their EMS environment.
Microsoft Tier-1 level CSP and a Gold-level Microsoft partner in cloud technologies.
We employ a wealth of Microsoft cloud specialists in pre-sales, security, managed services, and professional services.
We provide Microsoft Premier Support engineering cover for your Microsoft cloud technologies without charge.
We're working with our customers to develop end-to-end secure cloud and on-premise estates, with customers able to select which components they want to utilise.
We have our security operations overseen by our 24 / 7 CSOC.
We've implemented the solutions for ourselves and manage them every day.
When you engage Exponential-e as your IT Managed Service Provider, you enjoy a seamless, stress-free digital transformation journey, where every step is tailored to your long-term goals and the specific demands of your sector, helping drive new innovations and ongoing business growth.
*Calls to 0845 numbers will cost 7p p/m plus your phone company's access charge.
All inbound and outbound calls may be recorded for training or quality purposes.