Leading-edge IT services for the Finance sector
The entire Finance sector is facing an increasingly complex regulatory landscape, with the GDPR, BoE, PRA and FCA regulations presenting numerous compliance challenges around the handling of financial data, making operational resilience a critical priority. With fines for non-compliance at a record level, organisations that handle financial data on a regular basis - from banks to insurance companies, FMIs and billion-pound hedge funds - are embracing digital transformation, deploying cutting-edge IT infrastructure that maximises resilience, scalability and cost-effectiveness. In this regard, Exponential-e has long acted as a trusted IT partner for financial leaders, delivering tailored digital transformation processes and managed services for the Finance sector that create unparalleled performance, security and agility - all while maintaining complete client confidentiality and privacy.
Your trusted technology partner, achieving powerful business transformation in Finance
Adopt innovative Cloud computing in Finance in a strategic, controlled manner to build a secure environment that fits your specific needs, and is compliant with internal and regulatory governance requirements. Avoid business disruption and ensure maximum operational resilience and scalability.
Operational resilience and risk mitigation
The increasingly complex regulatory landscape presents numerous compliance challenges around the handling of financial data, making operational resilience and mitigating risk a critical priority. This means organisations must consider how their IT estate supports this, from connectivity to cloud, and data security to disaster recovery.
Flexibility and scalability
Strong regulatory compliance / Strong Cyber Security Posture
Our Blueprint for Digital Transformation
At Exponential-e we take a collaborative approach to Digital Transformation, establishing strong partnerships with IT teams in order to achieve their specific strategic outcomes and alleviate the strain on internal resources. To date, we have delivered more than 60 major DX programmes for leading organisations across all major sectors, including Finance.
Supported by this deep experience across the most challenging sectors, our rich portfolio of Infrastructure, Platform, Connectivity, Professional and Managed Services solutions, our DX Toolbox contains everything an enterprise needs to complete its DX journey, with our own experts providing support and guidance throughout every stage of the process, minimising service disruption and guaranteeing a smooth, stress-free transformation.
Providing the underlay infrastructure for our DX Toolbox - and your DX strategy - is our Software Defined Digital Platform (SD-DP).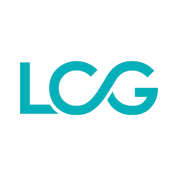 Why work with Exponential-e
We are an award-winning cloud communications provider demonstrating our capability to design and implement solutions that deliver value,
achieve operational flexibility and bring change for our customers:
Highly Experienced
Deep experience working with more than 250 leaders across the Finance sector, with 96% reference-ability.
A consultative approach
Delivering tailored solutions that focus on the Finance sector's unique security, privacy and compliance challenges.
A proven methodology
Based on FCA best practice and the SYSC 8.1 Compliance framework.
Extending your IT Team
Managed services that allow internal IT teams to focus their time and resources on key business growth activities.
supporting fast, secure transactions across multiple sites, with a comprehensive suite of innovations to enable remote working.
Cost-effective solutions
Maximise cost control and scalability.
Exponential-e is a trusted technology partner for organisations across the Finance sector, offering innovative solutions that drive security, compliance and optimal performance at all levels.
Find out more in our Finance Brochure.
Read our latest Finance blogs
*Calls to 0845 numbers will cost 7p p/m plus your phone company's access charge.
All inbound and outbound calls may be recorded for training or quality purposes.