Legal technology solutions
Cutting-edge, IT, Communications, Connectivity and Cyber Security, tailored to the Legal sector's unique challenges
Exponential-e works closely with over 100 law firms across the UK, developing tailored legal IT solutions that allow them to deliver the highest quality of service to every client while optimising efficiency and cost control, helping them take the lead in an evolving digital, regulatory and cyber security landscape.
Exceptional service, optimal efficiency, and cost-effective solutions all characterise the way the Legal sector operates, and the infrastructure it develops to support this. Across the entire sector, there is an increasing demand for data-driven decision making and operational resilience, with the phasing out of cumbersome legacy systems in favour of firm-wide digital transformation. This process of transformation has been accelerated by the growing demand for effective remote working, multiple channels for customer contact, and increasingly high volumes of sensitive data that must be handled in full compliance with all applicable regulations, with effective fraud prevention technology in place. This creates a number of singular challenges around the development and implementation of data-driven legal and compliance transformation.
Your trusted legal technology partner, supporting top law firms across the UK
Challenges across the Legal sector are continually evolving, and Exponential-e is deeply invested in developing technological innovations and Legal IT services in response to them. This includes:
Optimising profit per equity partner
An efficient firm is a profitable firm, which means the automation of day-to-day tasks is essential, freeing lawyers to focus on their clients and raise standards of service delivery across the entire sector.
Delivering exceptional service across every channel
Successful digital transformation that centres IT governance
Effective data-driven decision making, at every level
Attracting and retaining the sector's top talent
A comprehensive range of Legal technology,
communications, and IT solutions
Public Cloud
Best-in-class Public Cloud technology solutions, such as Microsoft Azure, optimises flexibility, scalability, and cost control, while fulfilling the performance demands of the business-critical platforms used on a daily basis for document management, case management and due diligence. This allows for the intelligent implementation of SaaS and PaaS applications that empower firms to put the client at the heart of everything they do, whilst lowering costs and improving profit per equity partner.
Virtual Workstations
A modern and agile approach to working, wherever and whenever lawyers need it, utilising the likes of Citrix VDI and Windows Virtual Desktops enables seamless working in a single click. By offering an exceptional user experience, combined with the ability to work effectively from anywhere, law firms are well-placed to attract and retain the best talent, instantly positioning themselves as cutting-edge, future-minded organisations.
Secure Remote Access
Law firms work with higher volumes of sensitive data than ever before, with remote working and omnichannel customer communication presenting considerable demands of IT governance. Our comprehensive range of leading-edge cyber security solutions ensures firms can maintain full control of accessibility and data security, for complete peace of mind.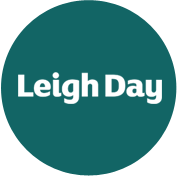 The Legal sector is facing an evolving range of unique challenges when it comes to optimising cyber security, operational resilience, and the drive for data-driven insights - all of which must be balanced with client confidentiality and trust. In this white paper, we consider these challenges in depth, and explore how a new breed of technology infrastructure offers the answer.
Read our latest Legal blogs
*Calls to 0845 numbers will cost 7p p/m plus your phone company's access charge.
All inbound and outbound calls may be recorded for training or quality purposes.