Hospitality & Leisure
IT, Communications and Connectivity
solutions to guarantee a first-class experience, every time
Delivering an exceptional quality of service in the hospitality sector increasingly
depends on infrastructure that maximises the performance of sites and applications, guarantees the safety of
personal data, and achieves cost savings.
The changing role of new
technology in the hospitality industry
Guests and customers now expect a completely seamless experience, from the point of booking, throughout every stage of their journey and their eventual departure. It's no coincidence that customers consistently rate WiFi as one of the defining features of their trips, and yet 26% of businesses in the hospitality & leisure sector encounter serious issues with their network across multiple locations. This, paired with the growing need to minimise physical touchpoints throughout customers' stay, demonstrates the increasing importance of implementing a secure, high-performance infrastructure and cutting-edge leisure technology solutions to meet customer needs and comply with government guidelines.
A trusted partner for
hospitality & leisure professionals
Exponential-e works with businesses across the UK's hospitality & leisure sector, designing and delivering fully integrated solutions, tailored to the industry's unique challenges, including the guest experience and opening up new revenue streams…
Retaining the human touch
The hospitality & leisure sector still relies on the personal touch, even as face-to-face contact is minimised and services are accessed remotely. New technology in the hospitality industry must support this, helping maintain the highest quality of service.
Streamlining data collection
Gathering data that delivers actionable insights and, in turn, a better experience for guests is traditionally time-consuming and challenging for the hospitality sector. The process must be therefore streamlined and automated wherever possible.
Customer loyalty
Even as more and more interaction with guests takes place remotely, it is essential that one-off guests become loyal repeat ones, which means communications, promotions and special offers must be readily accessible across multiple channels.
Our Hospitality Sector IT Services
Exponential-e's full range of hospitality technology solutions - including Connectivity, Managed LAN & Wifi, Guest-Facing Technology and IT services - is powered by our own high capacity, business-only Network, securely connecting to our customers' infrastructure to deliver sophisticated solutions, supported by our deep expertise and experience within the hospitality & leisure sector, for optimal performance and cost control. IPTV and In-room Entertainment
Deliver content and full room functionality to guests, including streaming, digital signage, and applications, whether it be via the TV, mobile or tablet, maximising the guest experience whilst streamlining operations. Managed LAN & WiFi
Enhanced performance and security, freeing staff to focus on guests and customers, while Exponential-e's experts manage your IT from our world-class Network of data centres. Guest Mobile App
Empower guests through the HTML5 app to use their own device when choosing additional options to control, design and personalise their stay with minimised human contact. Connectivity
Exponential-e's uncontended, private high capacity Network enables hospitality & leisure venues to optimise connectivity services for guests, delivering business-class internet with built-in Cloud and Voice services.
OneApp
Bringing safety, security and world-class experiences together
ONEapp is a web-based app that allows hotels and similar businesses to reduce the physical touchpoints throughout guests' stays, from the booking to check-out. Using their own devices, guests can access the full range of services on offer, making bookings, offering feedback and accessing information in just a single click. The result: reduced costs, streamlined processes across multiple sites, and enhanced communication between guests and staff, with zero compromise in terms of either safety or security.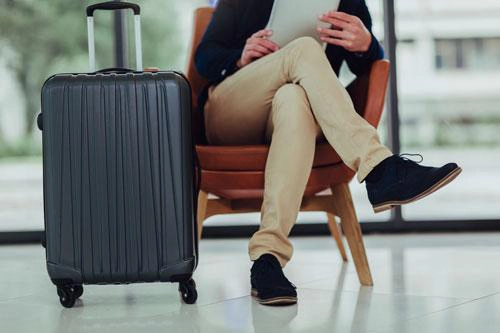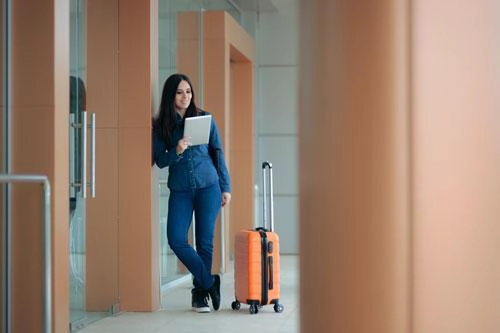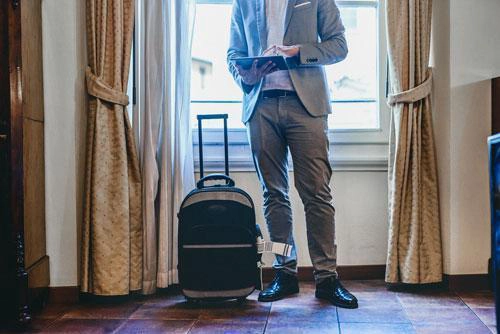 Multiple services over one connection
Whether there is a requirement to keep multiple sites connected through a Wide Area Network (WAN), ensure strong WiFi within a poor signal location or perhaps manage a wealth of guest data with Big Data, Exponential-e can customise our solutions to your requirements and ensure that your needs are met in their entirety, exactly as you aim to do with your guests.
Maintaining the human touch while offering stress-free, contactless stays, from booking to checkout.
Accessing new revenue streams through sophisticated data analytics and tailored, omnichannel marketing.
Delivering exceptional experiences that turn one-off guests into loyal, repeat customers and help drive brand visibility.
Read our latest Leisure & Hospitality blogs
*Calls to 0845 numbers will cost 7p p/m plus your phone company's access charge.
All inbound and outbound calls may be recorded for training or quality purposes.