Professional Services
Leveraging our expertise to unlock the potential
of your IT systems
The need to meet customer expectations 24/7 has never been greater, which means organisations must be responsive and agile. Our range of Professional Service help achieve this by supporting and enhancing your internal expertise, allowing you to remain focused on your business goals.
Solution-oriented technical excellence
Exponential-e Professional Services combine solution-oriented technical excellence with strong project governance to ensure we deliver projects of any size and scale with minimal disruption and maximum value. The highly experienced Exponential-e Professional Services team have been helping customers achieve positive changes to their IT systems for many years. We can support your business through a diverse range of projects, including: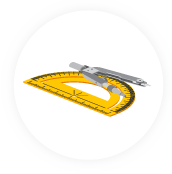 Project and programme management.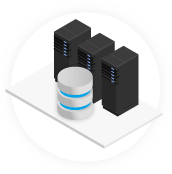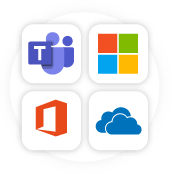 Application modernisation.
Lifecycle Engagement
Our Professional Services ensure you have access to the skills needed to deliver projects on time and to budget - driving positive impact and reducing risk through world-class IT.

Meeting your business objectives
Leveraging Exponential-e Professional Services enables your business to access the skills and expertise required to deliver IT projects to scope and budget, with numerous benefits:
Simplify and control project costs.
Rapid access to highly experience consultants and project managers.
Avoid overburdening in-house IT teams.
Mitigate need to hire and maintain staff for short term projects.
Why Exponential-e?
Exponential-e have a proven track record in supporting customer IT transformation journeys, ranging from cloud adoption and migration to workplace and application modernisation. As a solution-oriented organisation, we always focus on ensuring business outcomes are fully captured to ensure the engagement deliverables are directly mapped against these objectives. We support organisations of all sizes and sectors and spend significant time up front planning and preparing their requirements with their internal teams. Furthermore, our diverse portfolio of in-house services, as well as our extensive strong vendor network ensures that we can meet a huge range of requirements to help simplify your supply chain.
When you engage Exponential-e as your IT Managed Service Provider, you enjoy a seamless, stress-free digital transformation journey, where every step is tailored to your long-term goals and the specific demands of your sector, helping drive new innovations and ongoing business growth.
*Calls to 0845 numbers will cost 7p p/m plus your phone company's access charge.
All inbound and outbound calls may be recorded for training or quality purposes.