Why Exponential-e?
The Network, the technology and the service
3,000+ companies depend on Cloud, IT and Network services from Exponential-e.
Our fusion of complementary technologies - a carrier-class Network and Cloud infrastructure - means we can deliver enterprise applications at wire speed for a superior end-user experience.
Lee Wade
Lee holds a Masters degree in Econometrics from UCL and is an IT specialist with over 15 years' experience in the Internet sector.
Prior to founding Exponential-e, Lee worked for McDonnell Douglas and BP. He later focused on corporate turnarounds in the communications sector. In his last two roles before founding Exponential-e, Lee was responsible for the turnaround of two Service Providers.
As an advocate of innovation, Lee has lectured extensively on the subject. He is passionate about the monetisation of innovation. Exponential-e's own strapline 'applied innovation' is more than just a platitude and is a testament to his belief that innovation should be at the core of every business.
When not at his desk, Lee enjoys cooking, haute-cuisine, fishing and gardening.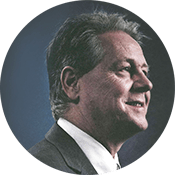 Lee Wade
Chief Executive Officer
Mukesh Bavisi
Mukesh holds a degree in engineering from Brunel University and has over fifteen years of IT experience.
In 2012, he was appointed Managing Director of Exponential-e after an increasingly widening remit as Operations Director.
Mukesh has been named one of the top "forty under 40" telecoms executives to watch by Global Telecoms Business.
His passion, hands on approach and detailed understanding of the different facets of Exponential-e's business is propelling the company forward on its continued and rapid growth path.
Mukesh's interest in technology extends outside of work. In his spare time he can often be found automating his home with everything from media entertainment to lighting.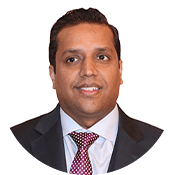 Mukesh Bavisi
Managing Director
Chris Christou
Chris has over 15 years' experience in the IT & telecommunications industry and has predominantly specialised in the networking and security technology areas.
Chris has worked in various roles which have included the consultation, design and implementation of Networks across a wide range of customers and carrier Networks.
Chris joined Exponential-e in 2004 and soon after deploying the first VPLS Network in the UK, continued to grow it and today it supports global coverage, with over 150 points of presence. In line with Exponential-e's transition to a global IT services provider Chris is also now responsible for the Unified Communications and Cloud infrastructures and is focused on delivering a premium customer service for all Exponential-e clients.
Chris enjoys sport, particularly football and travelling. Chris is also a qualified FA level 1 coach and has previously coached and managed a football team.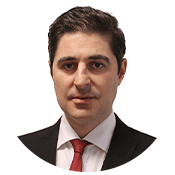 Chris Christou
Director of Engineering
John Kyrillou
John has over thirty two years experience in sales - encompassing the Advertising, Telecommunications and IT Managed Service sectors. John joined Exponential-e in 2010, and prior to this spent the previous 11 years of his career in transitional and leadership positions with managed services and telecommunication companies, including GX Networks, Pipex and Civica.
As Sales Director, John is responsible for building and driving the execution of the direct and indirect sales strategies - to support the transition of Exponential-e from a Connectivity provider to a world class IT and Cloud Managed services provider.
John's greatest strengths are his hands on approach, drive and leadership. He thrives on challenges, particularly those that expand the company's growth. During his tenure at Exponential-e his team has delivered year on year sales growth. The customer experience is the up most important factor for John, and he strives to ensure that his team propose and deliver the best solutions to allow Exponential-e's customers to achieve their goals and perform to the best of their ability.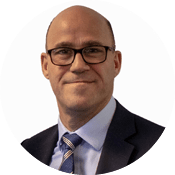 John Kyrillou
Director of Sales
Simon Acott
Simon joined Exponential-e in 2006 and took the business from £6m p.a to £25m p.a as Director of Sales.
As Business and Partner Development Director, he is now responsible for Exponential-e's portfolio of services, taking the company into the Cloud arena and developing the company's portfolio of strategic relationships to meet the changing market requirements.
Simon has extensive experience in the Communications Services industry having worked for companies such as NTL, Viatel and The Cloud.
Simon has three children and enjoys cycling and swimming outside of work. He gained his pilot's licence at the age of 19.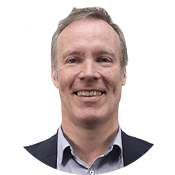 Simon Acott
Director of Business and Partner Development
Henry Pepperall
Henry joined Exponential-e as Chief Financial Officer in 2017 and is a board member, reporting to CEO Lee Wade. Henry brings with him 23 years' experience, having worked at a number of organisations including Vauxhall Motors, Electrolux and most recently as Finance Director at Kelway.
Henry has extensive experience in managing complex financial operations for high growth businesses. With Exponential-e's ambitious growth plans over the coming years, his senior leadership experience will be invaluable at this pivotal time.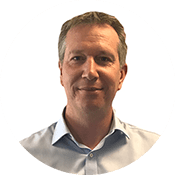 Henry Pepperall
Chief Financial Officer
Sarah Gray
Sarah brings over 16 years of experience across Recruitment and HR Management and since her commencement in 2012 has seen Exponential-e grow from 210 to 485 employees.
As Group Director - Human Resources, she is responsible for leading HR Business Partnering, Learning and Development, Recruitment and HR Operations. Sarah commenced her career in Australia and upon arrival in the UK in 2009 she made the transition into the Technology sector.
Outside off the office you will find Sarah on Netball courts around Kingston and Surrey and in her spare time takes on the club captain duties at Claygate Netball Club.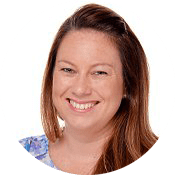 Sarah Gray
Group Director - Human Resources
Jonathan Bridges
Jonathan's career has spanned 24 years at multiple global system integrators, with a deep focus on driving innovation through the leverage of leading-edge Cloud solutions. His passion is helping customers harness leading-edge technologies to maintain their agility in rapidly changing markets. At Exponential-e, Jonathan leads our front-end business focus, covering Cloud, Managed Services, Apps & Data, Unified Communications, and Security, while also serving as part of the Executive team to ensure tight alignment between customers and leadership. His core focus is providing customers with the support they need to drive their digital transformation strategies, moving beyond the immediate challenges to encompass the wider business and technology landscapes, and the latest opportunities for truly transformative outcomes.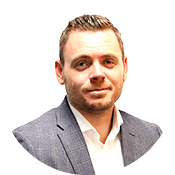 Jonathan Bridges
Chief Innovation Officer
Amy Springford
Amy has spent her whole professional career in customer-centric roles and her initiatives are at the forefront in leading Exponential-e's customer first ethos.
She was responsible for building and expanding the Exponential-e Client Relations and Service Management teams; these teams provide a conduit between Exponential-e and our customers, and play the crucial role of ensuring we are constantly focussed on meeting and exceeding customer expectations. Amy's ITIL team also govern customer-related incidents, changes and problems, using the ITIL Framework to give us live insight into our customers' experiences with us, and ensuring we maintain our ISO2000:1 standard.
In addition, Amy leads our live 'Voice of the Customer' programme and is responsible for driving all key customer experience projects identified through this.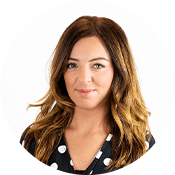 Amy Springford
Director of Client Relations
Afshin Attari
Afshin Attari holds an honours degree in Mechanical Engineering, a MBA gained from the Henley Management College and a MSc. in Business Telecommunications from UCL, London.

Afshin has held various senior positions within BT, its overseas joint ventures, O2 and KCOM. This has included spells in Engineering, Network Build, Business Management, Outsourcing, Sales / Marketing and Business Development.
Afshin has executive responsibility for managing and growing Exponential-e's Public Sector and Unified Platform Businesses encompassing Unified Communications and Contact Centre solutions.
He's SC Cleared and Gold Incident Command Trained, and was the Executive Forward Point during the 7 / 7 London bombings, and the Executive Lead in the Buncefield oil depot incident, at The Hertfordshire Oil Storage Terminal in Hemel Hempstead.
Aside from work Afshin is married with one daughter and a keen sportsman and overseas traveller.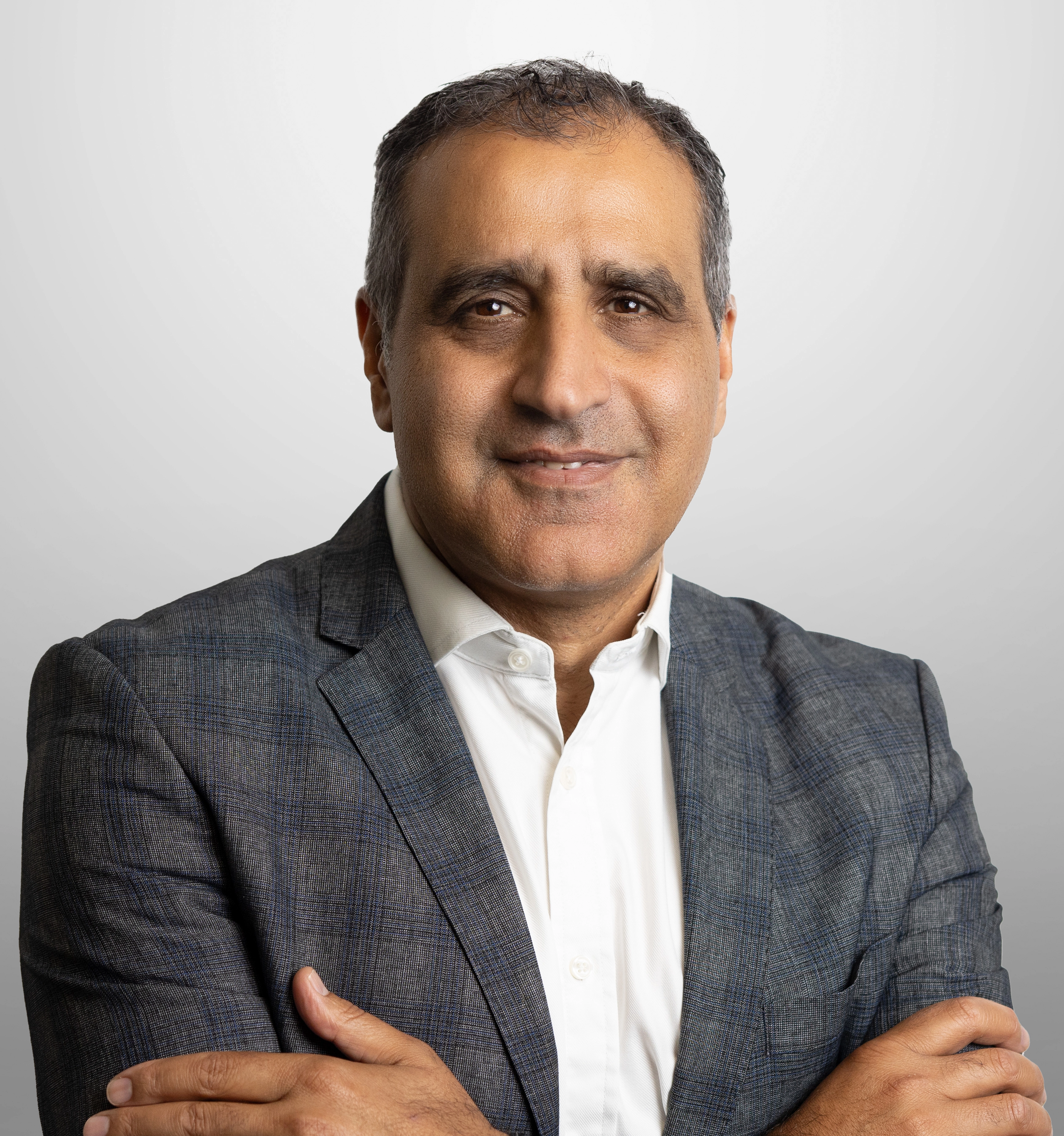 Afshin Attari
Director - Public Sector & Unified Platforms
David Edo
David holds a Masters' degree in Telecommunications Engineering, an MBA and has over 20+ years' experience in the telecommunications and IT industry.
As Director of Products and Commercial Management, David's key objective is driving revenue and margin growth. He is responsible for planning, launching and in-life management of Exponential-e's Products and Services portfolio, pricing strategies, and the commercial management of large contracts.
Joining Exponential-e more than 15+ years ago, David has been instrumental in Exponential-e's evolution, expanding the portfolio from a connectivity provider to a managed ICT services provider, spanning Connectivity, Voice, Unified Communications, Cloud and Hosting, and Cyber Security Services.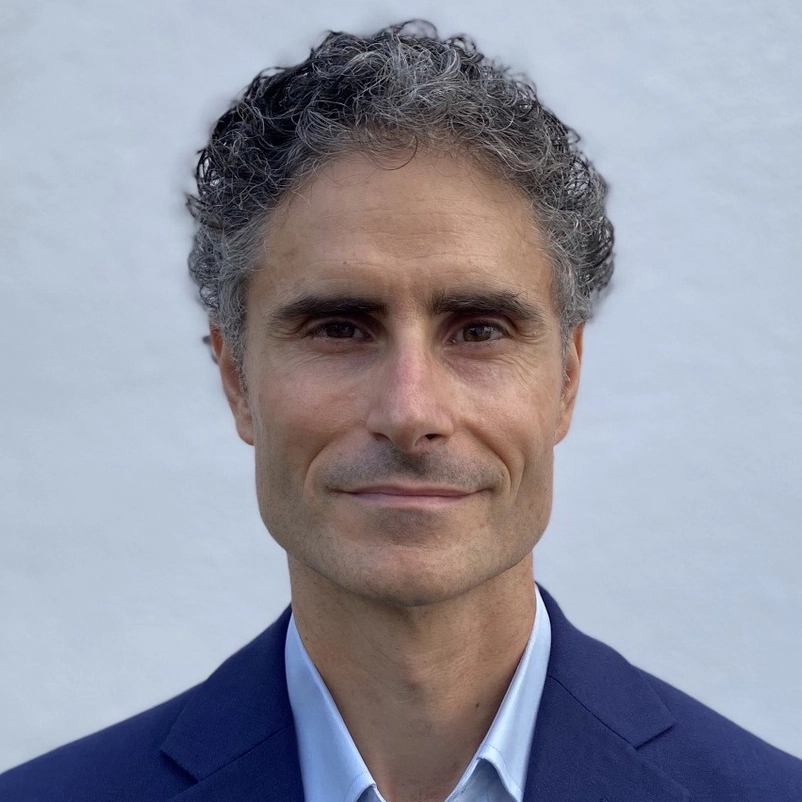 David Edo
Director of Products and Commercial Management
Paul Brannon
Paul joined Exponential-e in June 2014 and currently oversees the day to day Operational Service Delivery including direct responsibility for the Provisioning, Projects and Programmes team. Prior to joining the company, Paul worked for several other technology and communications firms, beginning his career at BT working as a Programme Manager in BT's Global Services arm, transitioning to lead on key Major Programmes such as Defence, NHS and later on the early implementation of the 2012 Olympic delivery. From 2009-2014, Paul held several senior roles within Virgin Media Business, lastly heading up the UK Service Delivery team responsible for in excess of over 150 people across two sites in Hook and Peterborough.
Outside of work, Paul enjoys spending time with his family as well as watching rugby and attempting his first half marathon.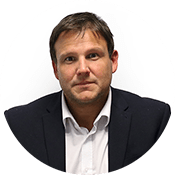 Paul Brannon
Director of Service Delivery
What we do
Exponential-e provides Cloud, SD-WAN networks, Unified Communications services, and cybersecurity prevention and remediation
services delivered over our own high capacity, secure, super-fast business-only network. For more than 18 years, we have invested heavily in expanding our network reach whilst seamlessly integrating our resilient Cloud and Voice infrastructure. Our capabilities extend to world-class professional and managed IT Services. Today, we have more than 700 employees with the expertise and capabilities to deliver the business solutions
and outcomes our clients require.
Technology and innovation drive our growth and are complemented by our world-leading customer service and support.
Our Customer Served 1st programme (launched in October 2003) led us to develop our world-first 'live NPS' customer feedback programme. We are trusted by over 3,000 customers, with 96% reference-ability, click here for our 'real-time' live NPS score.
But as our customers will tell you, it's not just the innovation and the customer service excellence they value.
They also value the Exponential-e integrity and ethos, as we act as their trusted partner, working with them to design and deliver their solutions on time and to budget. This is reinforced by the international management standards we work to. We are the only company in Europe that operates and commits to nine ISO international standards. As the British Standards Institute says, "Exponential-e is a truly world-class ICT services company".
Ultimately, when it comes to your critical infrastructure, what you want from a partner is peace of mind as-a service.
This is precisely what Exponential-e delivers.
When you engage Exponential-e as your IT Managed Service Provider, you enjoy a seamless, stress-free digital transformation journey, where every step is tailored to your long-term goals and the specific demands of your sector, helping drive new innovations and ongoing business growth.
Palo Alto
Organisations worldwide trust Palo Alto to maintain the reliability of networked systems. Palo Alto is committed to securing today's complex IT environments, designed for the modern and digital age.
Working with a global leader for cybersecurity, we enable applications and prevent successful cyber breaches. We do this with a security platform that constantly evolves to stop the most sophisticated threats, with solutions from next generation firewalls to endpoint protection to complete cloud security. Find out more.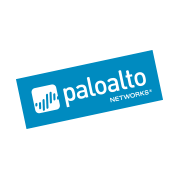 VMware
The global leader in Virtualisation, we use VMware to help us facilitate the delivery of our Virtualisation and Cloud-based services. VMware's approach accelerates the transition to Cloud computing while preserving existing investments and improving security and control. Find out more.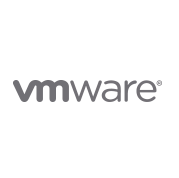 Zerto
Zerto is rapidly becoming the standard for disaster recovery and business continuity in the modern data centre. The company's award-winning solution, Zerto Virtual Replication (ZVR), is the industry's first hypervisor-based, virtual aware, data replication software, offering simplicity and greatly reduced operational and maintenance costs compared to legacy array-based replication. Find out more.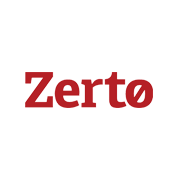 Our History of Innovation
Extension of Our Capabilities
Teams Gateway Platform
Multi Vendor Global SD-WAN
Webex Calling
Acquisition of Vysiion
Project delivery, edge to core technologies​ UK Field Engineering Team​, 24 / 7 x 365 NOC, and Data Centre Services Team​, Reactive and Proactive Tech Resolution Team
The SD-DP and DX Blueprint
We officially launch our Digital Transformation (DX) Blueprint, enabled by our Software-Defined Digital Platform (SD-DP) and DX Toolbox.
Continuous Improvements to Our Service
We introduce the Cyber Security Operations Centre (CSOC), our Cloud Management Platform (CMP), SD-WAN / Cloud, One Owner (an extension of our 'Customer Served First' philosophy), and BS10012-PIIS.
The Product Innovation Continues
The creation of the Exponential-e Cyber Security product portfolio, as well as developments in a world-first: SD CLOUD.
Expansion to the ARK
Offering our customers secure, energy efficient Managed Data Centre space. As well as launching some market disrupting Cloud products - Cloud Object Storage, Cloud Sync.

Award-Winning Year
Awards and accolades from The London Stock Exchange, "1000 Companies to inspire Britain", Investec 100 Mid-Market and Megabuyte Top 50.
Launch of DaaS & SD WAN
Launch of Desktop-as-a-Service, allowing greater workplace flexibility and remote working. Launch of SD WAN - flexible and scalable WAN solutions.
Launch of own Private Cloud & Data Centre: Seamless Interoperability for Cloud and Network.
High Capacity Core Network Upgrades
Exponential-e invested
heavily
in our Cloud and Data Centres, expanding our core high capacity network
Exponential-e Broadcasts Royal Wedding
Broadcasting the Royal wedding to North America was only possible thanks to the efforts of Exponential-e's Network and Support teams.
Launch of Bandwidth Management
Exponential-e launched our web-based monitoring portal, giving all customers full control and visibility of all traffic and applications traveling their Network, completely free.
Launch of Smart Internet
Launch of our business-only, carrier class Internet service.
Launch of VPLS Network
Exponential-e launched the world-first Virtual Private LAN (VPLS) making it possible for our customers to create a logical local area network (LAN) structure between geographically separate sites.
Intelligent Internet Algorithm
Exponential-e launches our world-first Connectivity algorithm, to maximise speed and minimise latency for our global financial trading customers.
Internet over Ethernet
The foundation of our business - our carrier-class Fibre Network.
*Calls to 0845 numbers will cost 7p p/m plus your phone company's access charge.
All inbound and outbound calls may be recorded for training or quality purposes.