Software Defined Digital Platform (SD-DP)
Enabling your Digital Transformation
(DX) journey
Whatever you are trying to achieve with your Digital Transformation strategy - scale-up, improve customer engagement, speed to market, sustainability or simply re-factoring legacy applications for the cloud - Exponential-e has a DX Toolbox with the complementary skills and experience to become a vital part of your team to execute your long-term digital strategy.
A new DX model for business
David Wang, Senior Consultant with ITCom Global LLC says:
"The Software Defined Digital Platform is made of core and edge computing & applications, SD-WAN bonded and virtualization powered networking, and service chaining security solutions. Together they forge an integrated, intelligent, agile, secured, and cost-effective Digital Transformation (DX) stack for modern enterprises and institutions."
Exponential-e's Digital Platform is exactly this - and more, as shown by our DX Blueprint below, which demonstrates our approach to designing and delivering your own digital transformation program. With your DX team and strategy in place, complemented by our resilient SD-DP infrastructure and skilled engineering team, together we can confront the challenges and issues of your DX strategy to deliver a successful business transformation.
This ensures your success by releasing key personnel and IT skills to focus entirely on the implementation of new systems, and to make the cultural changes necessary to successfully deliver the outcomes of your stated DX strategy.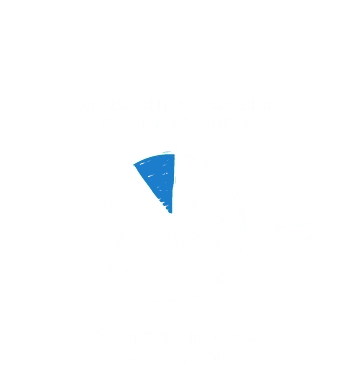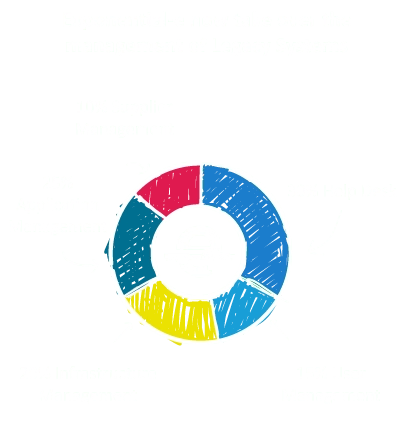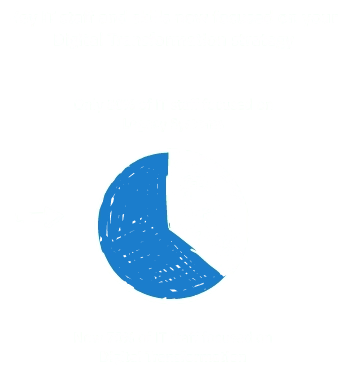 Our Accreditations
As part of our wider commitment to delivering leading-edge digital technology for business, we work hard to maintain our ISO accreditations and are regularly audited by the BSI to ensure we continue to offer the best service to our customers and can continue to lead the way in digital disruption.
ISO 14001:2015 - Environmental Management
Certificate number: EMS 648194
Achievement of the ISO 14001:2015 Environmental Management Standard, is based on the company' ability to reduce costs in waste, recycling and consumption, as well as manage environmental risks. This certification will help Exponential-e's long-term commitment to reducing its environmental impact - putting sustainability at the heart of the business.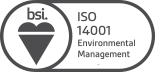 Environmental Management
ISO 14001:2015
ISO 50000:2011 - Energy Management
Certificate number: ENMS 643352
Attainment of ISO 50000:2011 Energy Management Standard demonstrates Exponential-e's commitment to energy efficiency across the business by raising employee awareness and working towards a more secure long-term energy supply. It also ensures Exponential-e's compliance with the Environment Agency's Energy Savings Opportunity Scheme (ESOS). Examples of Exponential-e's energy and environmental initiatives include installation of 30,000 motion sensors across its offices that manage light usage, and the replacement of all its plasma screens with more environmentally-friendly LEDs, which hold A+ ratings.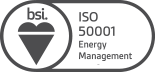 Energy Management
ISO 50000:2011
ISO CSA STAR - Cloud Security
Certificate number: STAR 607341
Exponential-e is the first European CSP's to achieve CSA Star Certification from BSI. This certification is a rigorous third party independent assessment of the security of a Cloud service provider. Holding this certification enhances our commitment to ISO 27001: 2005. It provides our customers with the extra confidence that their data is fully protected by improving transparency and assurance within the Exponential-e Cloud.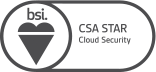 ISO 9001:2015 - Quality Management Systems
Certificate number: FS 545046
ISO 9001:2015 is a global quality management standard which establishes an organisation's quality management system (QMS). This standard demonstrates our commitment to quality and customer satisfaction, as well as continuously improving operations.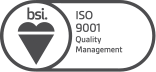 Quality Management Systems
ISO 9001:2015
ISO 27001:2013 - Information Security Management System
Certificate number: IS 545047
The ISO 27001:2013 certification specifies requirements for the implementation of security controls customised to the needs of an organisation's Information Security Management System. The certification highlights our ability to select and implement adequate and appropriate security controls to protect company information assets.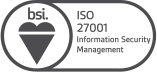 Information Security Management System
ISO 27001:2013
ISO 20000-1:2018 - Service Management
Certificate number: ITMS 562540
ISO 20000 is an international IT service management standard which enables IT organisations to ensure that their IT service management processes are aligned both with the needs of the business and with international best practice. This standard recognises our capability to meet customer requirements and create frameworks for independent assessment.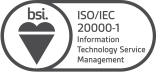 Service Management
ISO 20000-1:2018
ISO 22301:2012 - Business Continuity Management System
Certificate number: BCMS 607342
Enables us to develop a best practice approach for reducing disruptions when continued operation is vital. With our ISO 22301 - BCMS certification, not only will we be able to prepare for, respond to and recover from any incident that causes serious disruption to our business, but we will also endeavour to ensure that our customers are not impacted.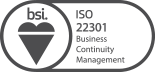 Business Continuity Management System
ISO 22301:2012
BS 10012 - 2017 Data protection
Certificate number: PIMS 686040
One of the UK's first 4 organisations to achieve this certification, which demonstrates that we are proactively protecting data and managing personal information securely and effectively. This certification supports our information governance strategy, helping us respond to immediate and future regulatory, legal, risk and operational requirements.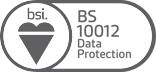 2017 Data protection
BS 10012
DX can empower your employees with always-available applications, wherever they are, and engage your customers with multiple touchpoints that can be accessed 24/7. It can also increase your company's growth, enabling you to adapt, to diversify and to transform your product to suit new market conditions.
*Calls to 0845 numbers will cost 7p p/m plus your phone company's access charge.
All inbound and outbound calls may be recorded for training or quality purposes.