Citrix Professional Services
Helping you to empower your workforce to work
from anywhere, securely and productively
Enabling your workforce to access data and work securely from any location drives greater productivity and positions you as a cutting-edge digital employer. Exponential-e's Citrix consultants are on hand, to help you design a high-performance Citrix network and digital workspace solution.
Meeting your business objectives
Implementing a new way of working can be disruptive to users and harmful to productivity if not effectively managed. This means that assembling a committed and experienced team to deliver the required solutions is the key to success. That's where we come in…
Exponential-e has delivered Citrix solutions across a diverse array of organisations and sectors and are able to minimise the impact to your core business functions. This means:
Optimal user productivity, working from anywhere.
Scalable, secure, high-performance virtual workspaces for users.
Workspaces delivered with a SaaS model, utilising both the cloud and dedicated infrastructure.
Secure network connectivity, with integrated IAM.
Our highly-qualified consulting teams have an exceptional track record when comes to the successful delivery of high-performance Citrix network and digital workspace solutions:
Virtual Workspace with Citrix Cloud
Citrix Cloud on Azure
Digital Workspace
Citrix Networking (ADC and SD-WAN)
Citrix Application Delivery Management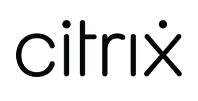 We ensure our process of designing and implementing Citrix solutions are closely aligned to your business objectives, using the following methodology:
Define requirements - service, business and technical
Assess - application landscape and compatibility
Design - the right solution to meet your needs
Deploy - a highly functional and responsive service
Monitor - early life support and handover
At the end of this finely-honed process, we can hand over the service to your IT teams or provide a 24 / 7 managed Citrix service from our UK-based, ITIL-compliant Citrix services team.
Citrix Digital Workspace
Citrix Digital Workspace provides a unified platform to optimise your workforce's productivity. Users leverage a single secure portal no matter whether they connect from, presenting applications, data, web services and virtual desktops, putting the resources needed to fulfil their roles at their fingertips.
Citrix Virtual Workspace
Citrix Virtual Workspace provides users with a high-performance virtual desktop to securely access your server applications and data, in line with all applicable compliance requirements. Our consulting team will help clarify your business and technical requirements, validating dependencies and building a scalable solution that meets your requirements in terms of performance and security. This can be delivered in the public cloud, private infrastructure, or as a hybrid cloud service.
Citrix Networking
Citrix Networking leverages the Application Delivery Controller (formerly Netscaler) to maintain secure, high-performance application access from any location, while its load balancing capabilities simplify the transition to hybrid or multi-cloud infrastructures, with full transparency. Our consulting team will work with your organisation to ensure your user and application strategy is underpinned by highly resilient networking services, no matter where your users are based.
Citrix Application Delivery Management (ADM)
Citrix ADM delivers invaluable businesses insights and analytics for application and infrastructure security. Data and applications are the most valuable assets for any business, and ADM helps protect your assets by providing ongoing monitoring for application security and single pane of glass dashboard views.
Our team will support you in the implementation of the full application delivery service, in line with your wider productivity strategy. This way, your application assets stay fully protected and monitored, with ongoing insights and visibility of risks.
Why Exponential-e?
Our ability to deliver solutions spanning Network, IT services, security and UCC make us the perfect partner to deliver secure productivity solutions to your users, ensuring peace of mind is achieved and preserved. As a Citrix Service Provider (CSP), you can have complete confidence our ability to deliver and maintain your Citrix solutions throughout their entire lifecycle, from conception and planning to "business as usual" and continual service improvement.
We are passionate about using technology to help our customers achieve their business goals. That's why we are one of the few providers in the UK that can provide you with a true end-to-end solution, simplifying your vendor management and eliminating gaps in service. Our multiple ISOs further demonstrate our ability to deliver and maintain the highest standard of customer service in a secure and resilient manner. Indeed, we are considered the safest pair of hands by many businesses.
Business challenges

Business growth strategy created application compatibility challenges
The solution
Transition to a fully cloud-based environment to support an internal services model, with license economies
Why Exponential-e
Collaborative managed services, high availability of virtualised apps
When you engage Exponential-e as your IT Managed Service Provider, you enjoy a seamless, stress-free digital transformation journey, where every step is tailored to your long-term goals and the specific demands of your sector, helping drive new innovations and ongoing business growth.
*Calls to 0845 numbers will cost 7p p/m plus your phone company's access charge.
All inbound and outbound calls may be recorded for training or quality purposes.