Server Replication
and Disaster Recovery
Guarantee your business continuity following any serious incident
Today's always-on, information-driven organisations depend completely on business continuity and critical IT being up and running at all times.
Business Continuity & Disaster Recovery
Exponential-e's leading IT resilience solution uses the latest server replication technology which is hardware and storage agnostic, able to protect your business-critical Tier 1 applications. Built on a foundation of continuous data protection, you can rewind and recover from anything. Our agile data protection solutions save you time, resource and costs from IT failures and ransomware attacks.
This managed replication service is designed to run across Exponential-e's Layer 2 Network to ensure optimum service levels and minimal disruption to your end users. One click failover and failback performs recovery in seconds to enhance the predictability of Recovery Point Objective (RPO) and ensure that you are ready for any incident.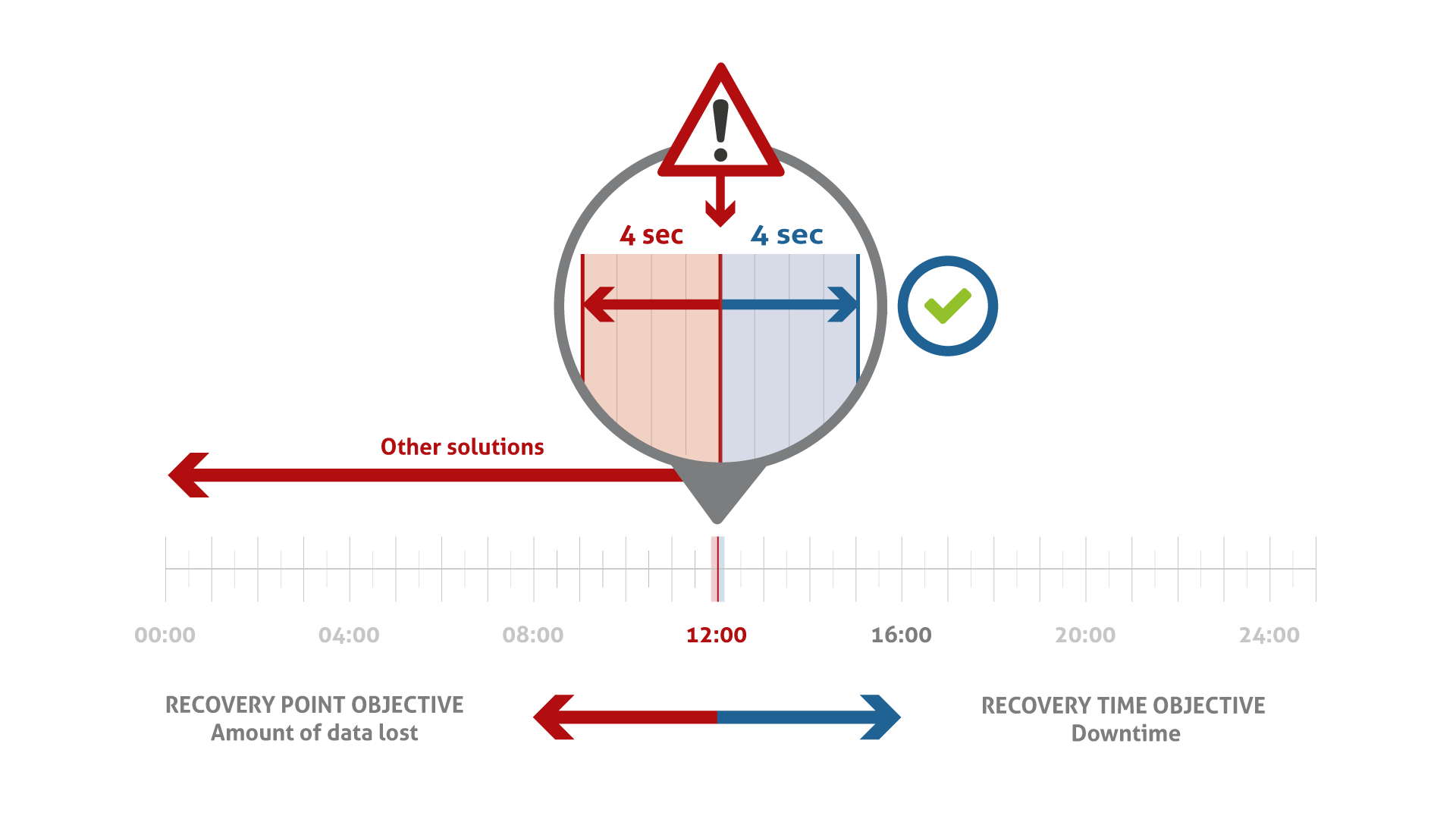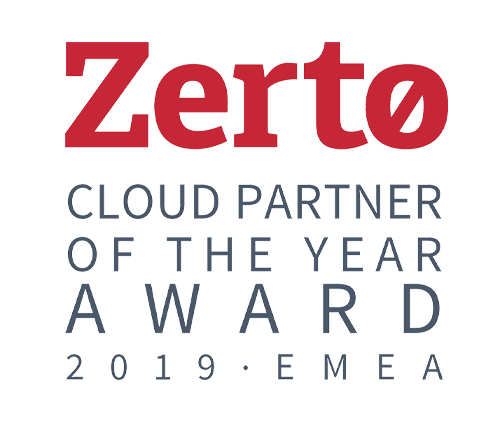 Exponential-e has partnered with Zerto for leading BC/DR solutions – pairing the first enterprise-class, software-defined replication & recovery automation technology with our unique Cloud-Ready Network. The centralised management simplifies tasks, ensuring application availability is optimised.
Become a master of disaster as this Cloud-based solution enables automated failover and near-zero data loss.
The replication engine is installed in the host with a virtual appliance for source and target clusters, requiring no downtime or impact on performance. The Zerto Virtual Manager installs in minutes for central Disaster Recovery Management and VM-level integration. Zerto's best-in-class solution also provides extended capability for additional uses such as DC moves, application migration, and hybrid Cloud management.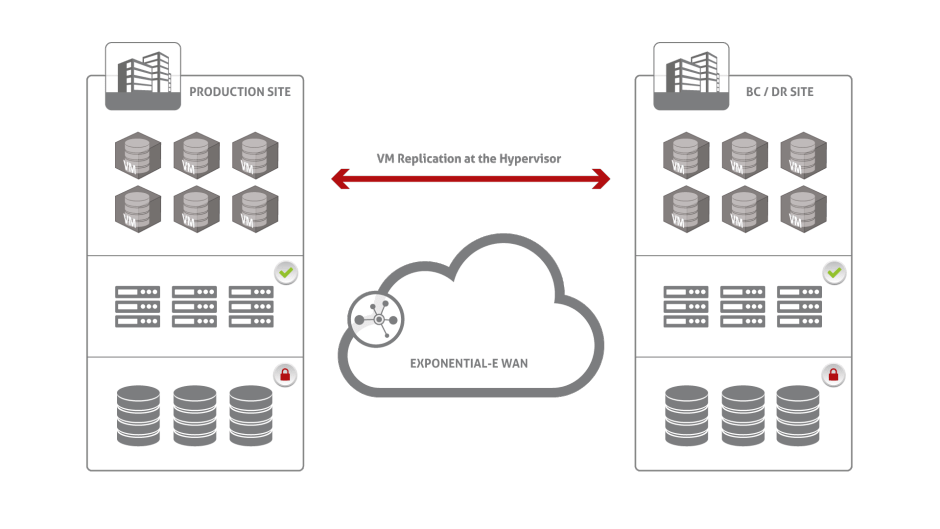 Continuous Data Protection for Uninterrupted Technology

The replication appliances, deployed directly inside the virtual infrastructure, continuously replicate data by capturing the input/output stream. Each time a virtual machine writes to a disk, any changes are replicated and sent to a remote recovery site. This enables journal based data protection for any point in time recovery, without the need for continuous snapshots.
Exponential-e Server Replication is part of your own Network with ideal performance over the WAN, while the increased control enables you to restore an individual server all the way through to restoring an entire protected site.
Schedule a Demo
See how easy it is to manage Disaster Recovery when you have complete and continuous protection with automatic failover using Exponential-e's Disaster Recovery as a Service (DRaaS).
Assess your DR strategy
If advancing your DR strategy is causing complexity, gain recommendations from experts to improve your DR solution and evaluate your ability to meet business continuity objectives.
Server Replication Benefits
Business Continuity for Peace of Mind.
Safe, secure, high performance environments.
No disruption for end users.
Minimise data loss and the impact of disaster incidents.
Increased efficiency of Hybrid Cloud.
Simplify & Streamline IT Operations.
Server Replication Features
Automated Disaster Recovery in seconds.
Layer 2 Network Connectivity to the Data Centre.
Integrates and protects all mission-critical systems and applications.
Built-in continuous data protection.
Hardware, storage and application agnostic.
Protect both physical and virtual environments.
Offsite backup and replication.
Meet High availability requirements.
Simple hybrid Cloud management.
Disaster Recovery: Is your business safe from the threat of data loss?
Data recovery and business continuity are now inextricably linked - and completely essential to the modern data-driven business.
There are a number of factors that can result in data loss, and CTOs will need to develop disaster recovery plans capable of coping with them all.
Read our latest Cloud blogs
Talk to one of our specialists
Fill out the form and we'll get back to you as soon as possible.
If you are looking for technical support, please contact our Support team on: 0845 230 6001
Talk to one of our specialists
Fill out the form and we'll get back to you as soon as possible.
If you are looking for technical support please contact our Support team on: 0845 230 6001
*Calls to 0845 numbers will cost 7p p/m plus your phone company's access charge.
All inbound and outbound calls may be recorded for training or quality purposes.