Email Archiving Solutions
Protecting your business from spam, malware
and phishing attacks
Exponential-e's email security solutions protect businesses from spam, malware and phishing attacks. We safeguard employee communication in order to reduce risks by targeting threats, preventing data leaks and enforcing security controls.
Meeting your business objectives
Organisations rely on email communication however, this can prove to be a risk as it is slowly becoming the most dangerous attack vector for threats to latch onto. Hackers are becoming more and more intelligent to infiltrate organisations through heavily invested security defences. Our Email security solution is an effective email security strategy that prevents attacks before they occur.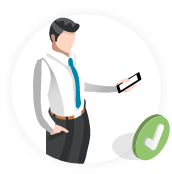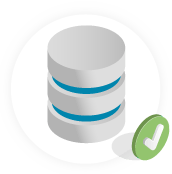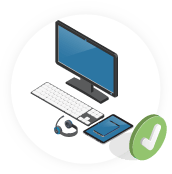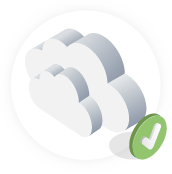 Our email security solution is designed to reduce the risks on increasing security threats and complex compliance needs.
The solution protects users and data by remediating unwanted and malicious emails.
A single integrated platform is used to mitigate risk, which reduces disruption to IT teams due to its simplicity.
The solution looks to securing inbound, internal and external emails, by applying immediate threat remediation.
Overall, this solution can reduce costs and complexity, through the use of a single integrated platform, which is also open to allow API integration.
Allows for scalability, to grow with the business, which is easy to manage due to its multi-tenanted cloud architecture.
Updates and upgrades are easily made due to it being multi-tenanted.
The solutions have threat intelligence due to collecting an understanding of threats as and when they happen, to help the business put remediation actions in place for future attacks.
All emails are passed through a gateway and are scanned for the presence of URLs, attachments, key words / phrases, and other indicators of compromise.
The inbuilt Threat Intelligence Dashboard of the solution offers easily consumable analysis and trend data regarding attacks specific to the tenant, which involves malicious files.
Exponential-e is a Managed Service Provider who are able to consult on, deploy and manage the email management technology solutions. 
Most managed security service providers (MSSPs) can only provide part of the solution. Exponential-e is able to provide a managed Cyber Security ecosystem from the Network to the customer's applications, endpoints, data and people - all backed by a UK based Security Operations Centre and leading Net Promoter Score.
Read our latest cyber security blogs
*Calls to 0845 numbers will cost 7p p/m plus your phone company's access charge.
All inbound and outbound calls may be recorded for training or quality purposes.