Managed Data Loss Prevention (DLP) Services
World-class DLP to secure customer data and intellectual property from data leakage, insider threat and corporate espionage
Exponential-e offers leading-edge DLP as a fully managed service, allowing organisations to optimise their operational resilience and ensure their critical data is fully secure at all times, helping them avoid the financial and reputational damage resulting from a breach.
Why businesses need effective DLP services in place
All organisations, across any sector, have data in motion, at rest and in use. Confidential customer data and intellectual property must be protected from data leakage, insider threat or corporate espionage. Inaccurate monitoring can leave an organisation vulnerable to potential data loss, making effective DLP services mission-critical as part of wider business continuity and disaster recovery strategies. Exponential-e's DLP services were designed with this in mind.
Meeting your business objectives
Data Protection Laws are the primary reason for organisations protecting their data. Failure to comply can result in significant civil and criminal penalties, as well as damages to brand reputation and lack of customer trust. A Managed Data Loss Prevention solution can help mitigate these risks, ensuring critical data is kept fully secure, 24 / 7 x 365, while freeing internal IT teams to focus on business growth activities.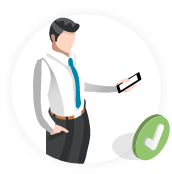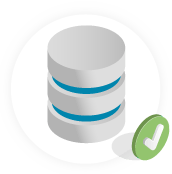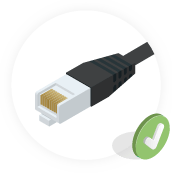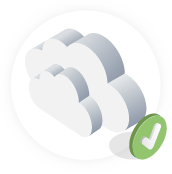 Benefits of
Exponential-e's DLP services
Exponential-e's own experts will assume responsibility for managing your DLP services and making any changes or updates, whenever necessary.
Meet compliance objectives
Stay secure against the latest threats
Seamless business continuity and disaster recovery
Complete control and visibility
Managed DLP service capabilities
Automatic collection and storage of every version of every file across all devices.
Monitor files being moved by users to external hard drives or being shared via cloud services.
Triage and prioritise data threats by searching file activity across all cloud services and devices (even offline)
Retain files for all employees in order to meet retention requirements related to compliance or litigation.
Rapidly recover lost, deleted and ransomed files.
Our solution can be deployed in days to quickly address key data security challenges.
Satisfy regulatory compliance (GDPR).
Speed up incident response and data recovery.
Ensure business continuity.
Why let Exponential-e manage your DLP services?
We are able to manage the data protection deployment, to ensure the maximum layers of security are applied throughout a business.
We can collaborate multiple DLP solutions to create an audit trail when required to address data risks or losses.
Our Managed Data Loss Prevention solution has won many awards, including 'Best Data Leakage Prevention Solution - 2018' and 'Best Business Security Provider - 2019'.
Read our latest cyber security blogs
*Calls to 0845 numbers will cost 7p p/m plus your phone company's access charge.
All inbound and outbound calls may be recorded for training or quality purposes.