Managed Secure Network
Combining SD-WAN technologies and advanced Cyber Security protection to securely connect to the Network
Exponential-e's Managed Secure Network utilises the latest SD-WAN technologies to improve network performance, application visibility and control, with the most advanced cyber security protection in the business
Meeting your business objectives
With the growth in Technology, many networks are not configured to handle security and reliability requirements. To achieve business goals companies, need an agile and resilient wide area network to securely connect any service, any application and any employee or partner regardless of location.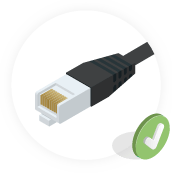 SD-WAN provides a secure unified connectivity service over any transport technology, providing centralised management and operations, with full control and visibility of application performance.
SD-WAN uses a centralised control function to securely and intelligently direct traffic across the WAN.
SD-WAN securely connects users to any application, whether hosted in the data centre or in the cloud.
A single pane of glass to seamlessly manage and control network policies across enterprise branch locations.
It ensures secure access to websites and cloud applications from remote branches.
Our SD-WAN branch devices have a stateful firewall built into the device to provide security functions.
To complement our SD-WAN, a Secure Web Gateway can be added in the form of a Next Generation Firewall located in the Cloud. It includes the following capabilities such as Threat Prevention, URL Filtering and Full Deep Packet Inspection.
The Secure Web Gateway is designed to prevent cyber-attacks, whilst fully inspecting all application traffic.
It can be connected to regional offices and data centres over a standard IPSec VPN tunnel directly to our SD-WAN Edge Devices.
Through the installation of an application on user endpoints, remote workers can have secure connectivity to the Gateway.
The solution uses a single pan of glass model for the centralised management platform, with addition Multi-Factor Authentication for added security.
Automated centralised logs are also collected via the Cortex Data Lake, to produce reports. These reports can be forwarded over to Syslog servers or to the SIEM system in order to get more detailed information from our in-house CSOC. Additionally, Best Practice Assessments (BPA) and Security Lifecycle Reports (SLR) can be produced from the Data Lake.
Our SD-WAN service has a Zero-trust approach to network security and access management, to ensure secure and policy based encrypted access to data at all times.
Our experienced staff are highly qualified to enable efficient collaboration with the customer to design and implement a next-generation solution.
Additional support from Exponential-e's own Cyber Security Operations Centre (CSOC) available if required.
Exponential-e are a highly accredited IT service provider, which allows us to have a high understanding of the challenges necessary to achieve any compliance accreditation. 
Read our latest cyber security blogs
*Calls to 0845 numbers will cost 7p p/m plus your phone company's access charge.
All inbound and outbound calls may be recorded for training or quality purposes.