Contact Centre AI Assessment
Let our customer service experts put you on the path to a more efficient, more effective contact centre
A complementary AI assessment from Exponential-e, for sustainable cost savings and optimal customer outcomes
Book your complimentary AI Assessment
Book your complimentary
AI Assessment
The current acceleration of AI technologies provides a rich vein of opportunities to reduce costs, improve agents' performance, and optimise customer outcomes. However, accessing these benefits can prove challenging without a clear understanding of your current level of AI maturity or knowing where to start.
We would like to offer you a complementary AI Assessment, where Exponential-e's own customer engagement experts will conduct a thorough evaluation of your existing customer experience, where we will identify any opportunities for 'quick wins'. Based on this assessment, we will produce a comprehensive report, setting out your bespoke roadmap for achieving:
A world-class customer journey
Deliver smooth, successful resolutions and personalised experiences for every customer, enhancing brand reputation and building long-term customer loyalty.
Optimal efficiency and wellbeing
Powerful business insights
Unleashing the true potential
of AI in the contact centre
Exponential-e's Adam East, UC and CX sales specialist, considers the ongoing drive for the highest level of efficiency in the contact centre,
and the role AI and automation has to play. Considering the potential benefits AI offers, Adam offers a new vision of the contact centre,
where technology empowers agents to deliver their best, keeping the customer at the centre of everything.
Accelerating your AI journey
Exponential-e's consultants are not only experts in the design and implementation of leading-edge AI solutions, but deeply committed to the highest standards of customer service - something that informs everything we do and has already made us a trusted technology partner for numerous contact centre operations.
This represents a unique opportunity to draw on this unique experience and expertise to transform your contact centre, utilising next-gen technologies to optimise every aspect of your day-to-day operations - all while keeping the customer at the centre of everything.
Discover how our contact centre specialists will identify the key areas where AI can deliver instant cost savings and process improvements, allowing you to access these benefits as quickly as possible.
Applying our customer-first philosophy to the contact centre
Rolling 3 month average. Industry average: 17
Applying our
customer-first philosophy to the contact centre
9 x ISO Accreditations
9 x ISO Accreditations
| | | |
| --- | --- | --- |
| ISO9001: Quality Management | ISO27001: Information Security | ISO22301: Business Continuity |
| ISO27017: Private Cloud Security | ISO20000: IT Service Management | ISO14001: Environmental Management |
| ISO50001: Energy Management | BS10012: Data Protection | CSA Star Cloud Security |
Secure by design
Secure by design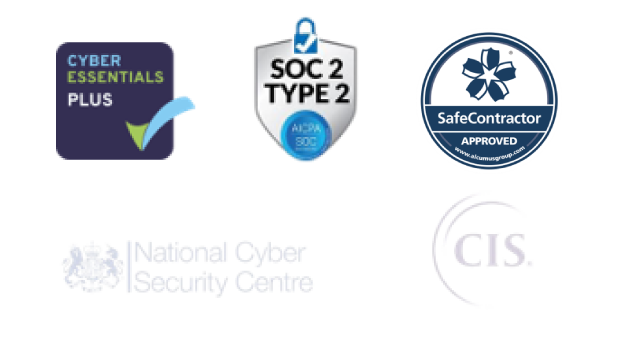 Socially responsible
Socially responsible
95% of profits reinvested, 65% reduction in CO2e in last 5 years, NetZero by 2030, Local employer, Job creation for apprentices, PPN06/21 aligned carbon reduction, Green space and environmental improvement initiatives
*Calls to 0845 numbers will cost 7p p/m plus your phone company's access charge.
All inbound and outbound calls may be recorded for training or quality purposes.