Navigate the potential of AI & Automation with Exponential-e
Navigate the potential of AI & Automation with Exponential-e
The world of artificial intelligence is developing with breakneck speed, and when paired with knowledge management, the potential for automation in the contact centre is enormous. ​
The developments in industry, such as generative AI, can be game-changing, but they are not without risk. It is therefore imperative to ensure you have a technology partner that can help you navigate this complex landscape. ​
Exponential-e takes a deeply consultative approach to AI projects, working closely with organisations to design and deliver bespoke solutions that are tailored to your brand values and your organisation's unique circumstances. ​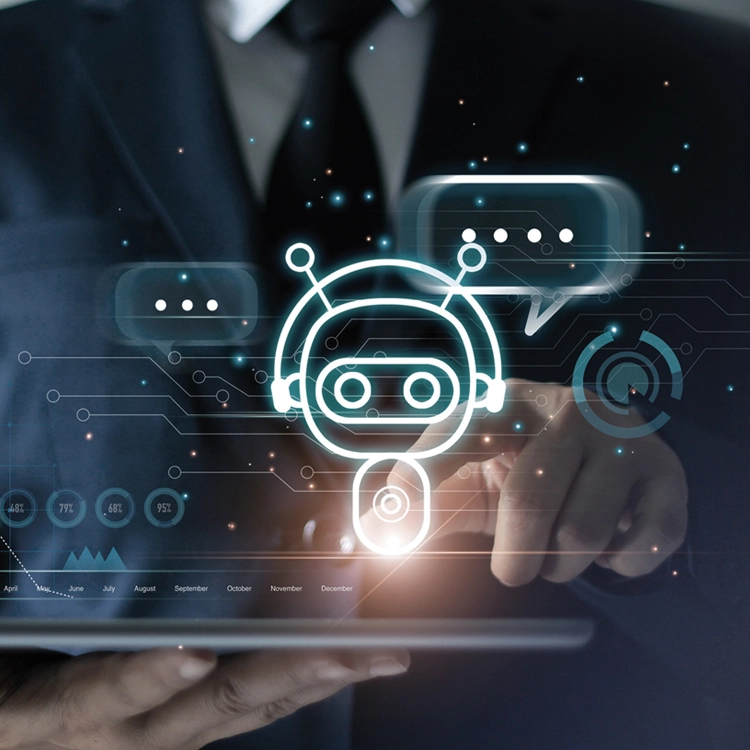 Unleashing the true potential
of AI in the contact centre
Exponential-e's Adam East, UC and CX sales specialist, considers the ongoing drive for the highest level of efficiency in the contact centre,
and the role AI and automation has to play. Considering the potential benefits AI offers, Adam offers a new vision of the contact centre,
where technology empowers agents to deliver their best, keeping the customer at the centre of everything.
AI is transforming
contact centre operations
Chatbots can instantly and accurately answer customer questions, and help them navigate websites.
Process automation puts complete workflows just a click away, optimising routine operations.
Natural language processing
and sentiment analysis enables less stressful, more productive conversations.
Secure integration with existing systems enables the full centralisation of all customer data, ensuring it is always accessible to agents.
Accelerating your AI journey
We do not believe a one-size-fits all approach is suitable for any AI project - especially in the contact centre. Organisations and their customers are simply too diverse for that to unleash the full potential of this transformative technology. Before recommending any sort of AI or automation initiative we conduct a deep analysis of your customer journey and identify which areas are suitably for automation. This includes the development of robust business cases, if required.
Discover how our contact centre specialists will identify the key areas where AI can deliver instant cost savings and process improvements, allowing you to access these benefits as quickly as possible.
Applying our customer-first philosophy to the contact centre
Rolling 3 month average. Industry average: 17
Applying our
customer-first philosophy to the contact centre
Across Exponential-e, we aspire to the highest standard of customer service in everything we do. That's why we were the first company to display our NPS score live on our website. This customer-first philosophy informs our Contact Centre Consultancy services, bringing together our in-depth knowledge of leading-edge contact centre technologies and our understanding of the new breed of customer journey.
9 x ISO Accreditations
9 x ISO Accreditations
| | | |
| --- | --- | --- |
| ISO9001: Quality Management | ISO27001: Information Security | ISO22301: Business Continuity |
| ISO27017: Private Cloud Security | ISO20000: IT Service Management | ISO14001: Environmental Management |
| ISO50001: Energy Management | BS10012: Data Protection | CSA Star Cloud Security |
Secure by design
Secure by design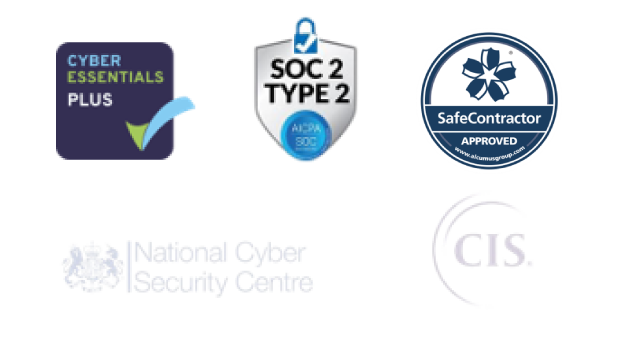 Socially responsible
Socially responsible
95% of profits reinvested, 65% reduction in CO2e in last 5 years, NetZero by 2030, Local employer, Job creation for apprentices, PPN06/21 aligned carbon reduction, Green space and environmental improvement initiatives
*Calls to 0845 numbers will cost 7p p/m plus your phone company's access charge.
All inbound and outbound calls may be recorded for training or quality purposes.