Fully Managed
Wide Area Network (WAN) Services
Simplified management, increased agility
and tangible cost savings
Prioritise business critical applications and drive your business forward with our low-latency WAN solution. Opting for the fully managed service means 24 / 7 support from more than 100 expert engineers.
What is a Managed WAN for business?
A Managed WAN interconnects your sites across the UK through a secure, high-performance, and fully scalable private network, designed, delivered, and monitored by Exponential-e's own industry-leading network experts. As a leader in UK Managed WAN providers, Exponential-e draws directly on years of hands-on experience successfully delivering bespoke private networks for organisations across a range of sectors, ensuring your network delivers optimal availability for business-critical applications, robust cyber security, and tangible cost savings.
Integrate your LAN with your Managed WAN,
through Exponential-e's VPLS Technology
We are the UK's pioneer of corporate Networks delivered using Virtual Private LAN Service (VPLS) that we are able to seamlessly integrate with our Managed WAN solution. VPLS is a Layer 2 Network technology that allows geographically-diverse locations to connect together as if on the same Local Area Network (LAN) - the best of both worlds.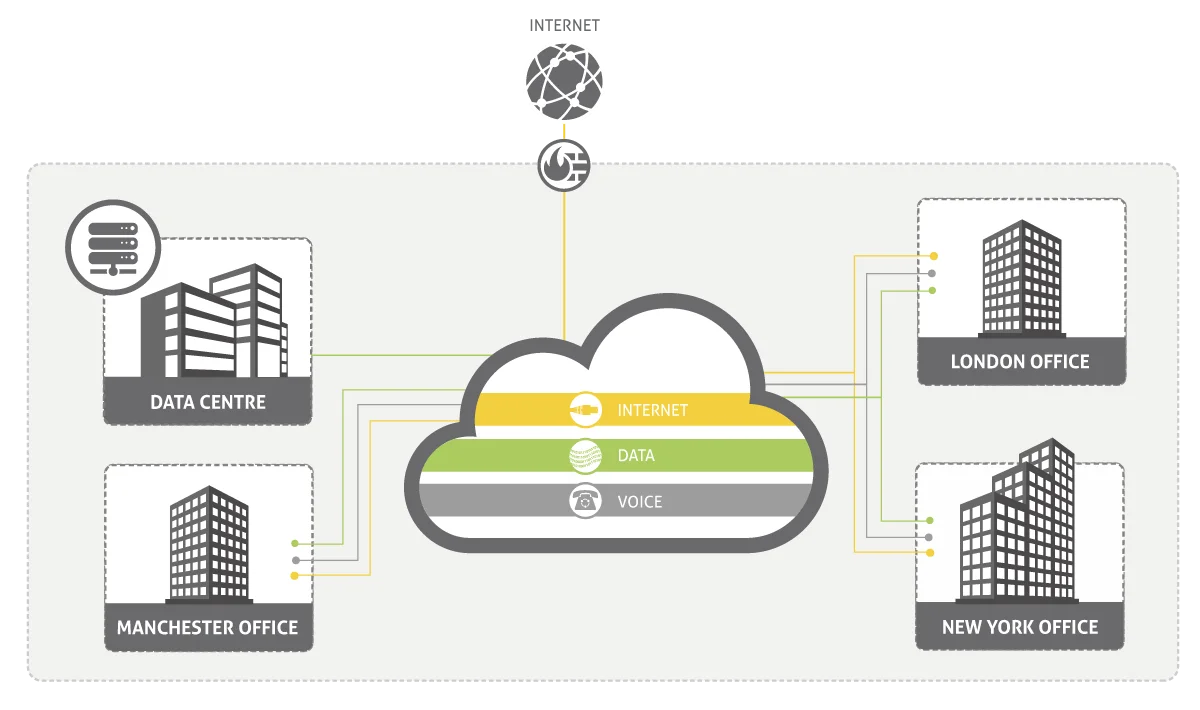 Benefits of a fully Managed WAN solution
from Exponential-e
Customer-Orientated Networking
Intelligent dynamic distribution of bandwidth and six levels of CoS enables you to manage your WAN to best support your business communications and applications.
Achieve high performance with our high capacity network, with almost non-existent packet loss and guaranteed ultra-low latency (no router hops).
End-To-End QoS for Peace of Mind
Our Technology - VPLS combined with EDD enables us to guarantee end-to-end Quality of Service on all of our circuits. Proactive fault management alerts you of Network problems before you know they exist.
A Single Gateway & Security Boundary
Unique deployment of our fibre connections managed with our Ethernet Demarcation Device (EDD) means we monitor and maintain your Network without interfering with your on-site equipment.
VPLS effectively extends the plug-and-play functionality from the LAN across a wide area Network, allowing Customers to control their own IP addressing schema and routing.
Extend the functionality of your WAN
Our Managed WAN solution can easily be combined with Exponential-e's Internet-Centralised service which includes a Managed Centralised Firewall. We also provide managed routers and managed firewalls on-site, if required.
*Calls to 0845 numbers will cost 7p p/m plus your phone company's access charge.
All inbound and outbound calls may be recorded for training or quality purposes.