Register for our upcoming events to learn more about our technology, gain business insights and expand your industry knowledge.
Our experts from across Products, Sales, Engineering and the Executive team are on hand to deliver insightful events to help you meet requirements and make key business decisions.
23 March
11:00am - 12:00pm
Safeguarding students online
and protecting your school from cyber attacks
If your school had to close for a third time and once again initiate remote learning, would you be prepared?
In the new era of remote learning, students have been most at risk when it comes to online safety. However, without having access to each student's individual device, it is difficult to engage, safeguard and protect schools' infrastructure.
In this panel discussion, Mark Belgrove, Exponential-e's Head of Cyber Consultancy, will be joined by representatives from Mimecast and Impero Software to consider how these challenges can best be overcome. They will be taking an in-depth look at the current threat landscape, how to alleviate vulnerabilities in your school's infrastructure, and what to do if an overnight shift back to remote learning becomes necessary. The topics covered will include:
Achieving compliance with Oftsed online safety requirements.
Safeguarding students from cyber bullies and online vulnerabilities.
Maximising flexibility and agility, in order to minimise disruption to students' education.
The importance of educating staff, teachers, and students on cyber security best practice.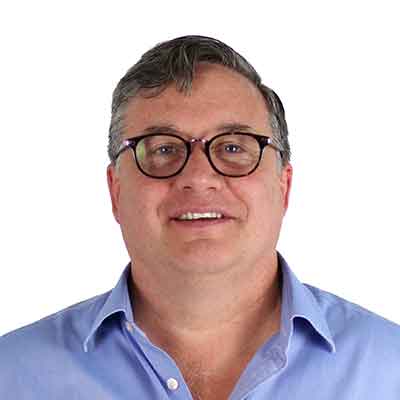 Mark Belgrove
Head of Cyber Consultancy, Exponential-e.
Register now:
Fill out the form below to secure your place of our 'Safeguarding students online and preventing cyber-attacks on your school' webinar.
Over the last 6 months, we've all witnessed communication and collaboration be key enablers for organisations to adapt in the current climate, but who can you trust to continue this momentum and support you and your customers moving forwards?
As one of the first providers to deliver an integrated Office 365 Microsoft Teams experience, with global calling plans underpinned by a 24/7 x 365 NOC, we are positioned as the Service Provider of choice for Direct Routing for Microsoft Teams. Our modular, value-add approach means your customers will receive the best-of-breed solution fit for their evolving needs, whilst your business requirements are met through an efficient and profitable model, both now and in the future.
Watch our webinar from Thursday 22nd October to learn how our global reach, in-house product experts and hands on sales teams will enable your customers to seamlessly migrate to a Teams Calling platform with added functionality, and how you can benefit from becoming a Unified Communications Reseller with us. Our Head of Unified Communications, Mathew Godolphin, was joined by our UCC Specialist, Chad Rogers, and Tom Cribb from one of our key partners, Softcat, to discuss the benefits of our Teams Calling platform and why our expertise makes us your Service Provider of choice.
We've all been there before… a date is set for your next compliance audit and you only have a few days left to undertake a risk assessment of your entire IT estate. You call in a PEN tester who uncovers a problem… but wait… this has been an issue for months! How did nobody pick up on that?
The identification and management of vulnerabilities has evolved since its inception and this is now ingrained as an ongoing business process instead of a simple programme that runs in the background. Continuous Vulnerability Management is a key cornerstone for tackling security alerts in real-time, helping you to mitigate against risks and take a proactive stance on cybercrime.
In this webinar, our Head of Cyber Consultancy, Mark Belgrove, was joined by John Stock, Product Manager at Outpost24, one of our key Cyber Security partners, to discuss the different tools for bolstering your own security and how to apply them. They discussed:
The ever-evolving threat landscape and what it means for organisations
The key differences between a PEN test and a Vulnerability Management tools
Best practise scenarios to help you successfully implement the right strategy
Why all of this matters from a compliance and regulatory perspective
As we move into the post-COVID "new normal", organisations are harnessing Cloud environments to power a more agile approach to running their business operations. The benefits of this are clear, but what is not so clear is how the threat landscape is evolving, with cybercriminals breaching your defences in more sophisticated ways than ever before. So, with a greater number of employees working from home, and the utilisation of both Cloud and on-premise environments, how can you best protect your critical data and infrastructure?
On the 29th September, our Head of Cyber Consultancy, Mark Belgrove, joined by Cian Harrington from one of our key Cyber Security partners, AT&T Cyber Security, to give you their thoughts on:
How COVID-19 is causing the threat landscape to accelerate and evolve
The increasingly devious ways cybercriminals are looking to infiltrate your business
What defence considerations and strategies to think about with Hybrid Cloud environments
The importance of additional threat intelligence tools when it comes to avoiding breaches
As we find ourselves amid a global pandemic with cyber-criminals taking full advantage of phishing and malware attacks, preying on users and the simple but lethal user errors, we mustn't forget about other attacks which are also on the rise. Over the last few years, it's clear that cyber-attacks are the preferred targeted tool used for financial and political gain. Geopolitical issues and nation-state cyber-attacks are on the rise, and it's important to be aware they are indiscriminate. Not only are these attacks on the rise, but the attackers are becoming more refined and more skilled, meaning taking steps to protect your organisation has never been more important.
Watch our webinar from Wednesday 17th September where our Head of Cyber Consultancy, Mark Belgrove, and Nick Frost, Founder and Director of one of our key partners, CRMG, used their joint expertise of over 40 years to delve into these types of attacks, what they may look like, how you can spot them and how you can be proactive to protect your organisation.
Over the last 4 months, we've seen the adoption of many technologies be accelerated across all sectors, whether it's been to communicate effectively whilst working remotely, or to access critical applications from any location. Technology and Education in the last 20 years have been crucial to many things; student success, computer literacy and accessibility of educational content. So, in the ever-changing landscape of Higher Education, how can IT be used effectively as a key transformation driver? How can Universities provide a platform for students and staff to collaborate without boundaries, whilst driving value, improving performance and reducing costs?
Watch our webinar from Wednesday 2nd September where our CIO, Jonathan Bridges discussed the new normal for universities and how this will impact the future of Education provision, as well as delving into ways Higher Education establishments can overcome these new market challenges of collaborating, operating and attracting students.
A home-worker needs three key things to effectively work from home: the infrastructure, the relevant security measures and a strategy which supports them.
Our final SD-HOME webinar hosted a panel session with our Managing Director - Mukesh Bavisi, CFO - Henry Pepperall, Director of Engineering - Chris Christou, and Head of Cyber Consultancy - Mark Belgrove, where each of them answered questions around SD-HOME technology and discussing the ways in which it supports a distributed workforce, from a network, security, infrastructure and home-user perspective.
To learn more about how SD-HOME can be implemented into your organisation, how it extends your corporate security to the home and how this will have a more positive impact on your workforce, watch now.
As a CIO, the top priority is delivering transformative strategies that manage disruptive situations and enable your remote workforce to stay productive whist adhering your company's security policies. Our Managing Director, Mukesh Bavisi, takes you through our latest innovation, SD-HOME and discussed how the technology extends your corporate security network into your users' home, how it will improve application performance and enhance user-experience safely and securely. To learn more about these benefits you can expect as a CIO, watch now.
With a distributed workforce model here to stay, our CFO, Henry Pepperall, delved into the specific business outcomes of our innovative SD-HOME technology from a CFO's perspective and what this will mean for employees in the new normal. Henry looked at the benefits of a cost-per-user model, compared to a cost-per-site model, and how you can justify the ROI of a home network investment as an organisation.
To learn more about the financial advantages and gain insight directly from a member of our Executive Team, watch now.
We are currently in a remote workforce 'limbo', with most people now working from home, but just as many companies trying to play 'catch-up' from a technological standpoint. In practice, remote working has been proven to be successful, with high levels of productivity and increased collaboration. But what is the longer-term play? Some organisations may well be considering getting rid of their physical offices, but is this solution really that simple? As it stands today, we do not have a final date for our return to the office, but with lockdown easing, now is the right time to be thinking about how you strategically approach your organisation's business model, moving forward.
A distributed workforce is not a new concept, but it may well become the new normal and a key requirement for potential employees, thanks to its the flexibility and better work/life balance it offers. Organisations must therefore to be able to provide an environment that reflects this.
Watch our panel session from Tuesday 16th June, where our Managing Director, Mukesh Bavisi, aksed our technology experts what a distributed workforce means for the future of organisations and business as we know it today.
Chris Christou, Director of Engineering, touched on the importance of infrastructure, after which Afshin Attari, Director of Public Sector and Unified Communications discussed collaboration and cultural impacts. Finally, our Head of Cyber Consultancy, Mark Belgrove, and Chief Innovation Officer, Jonathan Bridges, explored operational efficiency, and how secure Cloud solutions can streamline and accelerate the transition to a distributed workforce.
Delivering key solutions and meeting customers' needs is a priority for all. During the current pandemic, businesses have had to pivot and adapt in order to continue operating as close to BAU as possible to meet business objectives. So, how are businesses being resilient and stepping up to the plate during this time?
Our Managing Director, Mukesh Bavisi, gave a glimpse into how Exponential-e enabled its 3,000 customers, over 100,000 end users, and our own workforce to work from home within 48 hours; as well as an insight into how business and operational resilience is being achieved during COVID-19. Our Director of Engineering, Chris Christou, took us through some key solutions, customer stories, what it means to be a critical supplier supporting our frontline NHS and what we are doing to ensure all our customers continue to be supported during this unprecedented time.
The rise of "bring your own devices" (BYOD) has left organisations in an unfamiliar position where security is concerned, especially where data is stored on these devices, so how exactly do you ensure this data and the devices are kept secure? We discussed how to protect data at rest, in transit and in use as well as the steps you can take to ensure your devices are protected at all times, in or outside of your corporate network.
Recent events have meant the way we work has changed significantly with a huge increase in the demand for Unified Communications (UC) solutions, to enable people to communicate and work productively from home. However, the speed at which some UC platforms have been on-boarded have also given rise to security issues. So how can we tell what is secure and what we should be looking out for?
Our Head of UCC Solutions, Gareth Hayes, and Head of Cyber Consultancy, Mark Belgrove, discussed the vulnerabilities to be aware of when using a UC platform, a look at compliance considerations and where the new way of working leaves us with data breaches and impact on shadow IT, as well as a look at risks coming from UC devices.
Find out how Exponential-e has responded to the Coronavirus outbreak and kept our customers online
The Coronavirus outbreak has forced UK businesses at all levels, in all industries, to rapidly transform the way they work, and adapt their existing infrastructures to enable homeworking, in line with the latest government regulations. There's no doubt this has been an unprecedented challenge, but Exponential-e are working with our customers every step of the way to put the right measures in place to ensure they can run as usual, and they are well-placed to handle any new challenges that arise. Click here to view some case studies in various sectors. 
Talk to one of our specialists
Fill out the form and we'll get back to you as soon as possible.
If you are looking for technical support, please contact our Support team on: 0845 230 6001
Talk to one of our specialists
Fill out the form and we'll get back to you as soon as possible.
If you are looking for technical support, please contact our Support team on: 0845 230 6001
*Calls to 0845 numbers will cost 7p p/m plus your phone company's access charge.
All inbound and outbound calls may be recorded for training or quality purposes.