Exponential-e Webinar Series
Register for our upcoming live webinars to learn more about our technology, gain business insights and expand your industry knowledge.
Our experts from across Products, Sales, Engineering and the Executive team are on hand to deliver insightful webinars to help you meet requirements and make key business decisions.
Business & Operational Resilience
with Mukesh Bavisi, Managing Director
Delivering key solutions and meeting customers' needs is a priority for all. During the current pandemic, businesses have had to pivot and adapt in order to continue operating as close to BAU as possible to meet business objectives. So, how are businesses being resilient and stepping up to the plate during this time?
Our Managing Director, Mukesh Bavisi, will be giving a glimpse into how Exponential-e enabled its 3,000 customers, over 100,000 end users, and our own workforce to work from home within 48 hours; as well as an insight into how business and operational resilience is being achieved during COVID-19. Our Director of Engineering, Chris Christou, will also be taking us through some key solutions, customer stories, what it means to be a critical supplier supporting our frontline NHS and what we are doing to ensure all our customers continue to be supported during this unprecedented time.
Mukesh Bavisi
Managing Director, Exponential-e.
Register your place:
Fill out the form below to secure your place of our 'Business & Operational Resilience' webinar.
The Rise of the Distributed Workforce:
Culture, Technology, Resilience
We are currently in a remote workforce 'limbo', with most people now working from home, but just as many companies trying to play 'catch-up' from a technological standpoint. In practice, remote working has been proven to be successful, with high levels of productivity and increased collaboration. But what is the longer-term play? Some organisations may well be considering getting rid of their physical offices, but is this solution really that simple? As it stands today, we do not have a final date for our return to the office, but with lockdown easing, now is the right time to be thinking about how you strategically approach your organisation's business model, moving forward.
A distributed workforce is not a new concept, but it may well become the new normal and a key requirement for potential employees, thanks to its the flexibility and better work/life balance it offers. Organisations must therefore to be able to provide an environment that reflects this.
Join our panel session on Tuesday 16th June at 14:30pm, where our Managing Director, Mukesh Bavisi, will be asking our technology experts what a distributed workforce means for the future of organisations and business as we know it today.
Panel of Presenters
Chris Christou, Director of Engineering, will be touching on the importance of infrastructure, after which Afshin Attari, Director of Public Sector and Unified Communications will be discussing collaboration and cultural impacts. Finally, our Head of Cyber Consultancy, Mark Belgrove, and Chief Innovation Officer, Jonathan Bridges, will explore operational efficiency, and how secure Cloud solutions can streamline and accelerate the transition to a distributed workforce.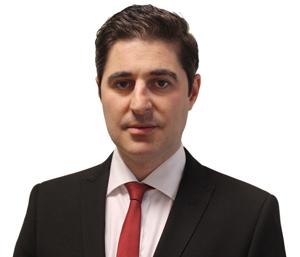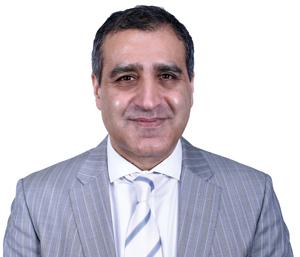 Register your place:
Fill out the form below to secure your place of our 'Rise of the Distributed Workforce' webinar.
Find out how Exponential-e has responded to the Coronavirus outbreak and kept our customers online
The Coronavirus outbreak has forced UK businesses at all levels, in all industries, to rapidly transform the way they work, and adapt their existing infrastructures to enable homeworking, in line with the latest government regulations. There's no doubt this has been an unprecedented challenge, but Exponential-e are working with our customers every step of the way to put the right measures in place to ensure they can run as usual, and they are well-placed to handle any new challenges that arise. Click here to view some case studies in various sectors. 
London Head Office - 100 Leman Street, London, E1 8EU - Tel: 020 7096 4100 | Manchester Office - 3 Hardman Street, Manchester, M3 3HF - Tel: 0161 669 4050
*Calls to 0845 numbers will cost 7p p/m plus your phone company's access charge. All inbound and outbound calls may be recorded for training or quality purposes.