Cyber Security Diagnostics
Evaluating your organisation's security position
Our Cyber Security Diagnostic Assessment (CSDA) service evaluates an organisation's security position, providing a comprehensive understanding of current threats to businesses' IT security, whilst offering actionable advice to improve cyber security resilience.
Meeting your business objectives
With the increase in cyber security risk, it has become more crucial for businesses to invest in reinforcing their IT security to maintain customer trust and protect company reputation. Organisations must manage their security budgets while addressing specific security gaps within their business to maximise ROI and reduce overspend.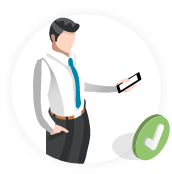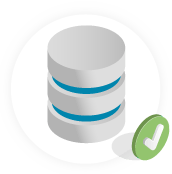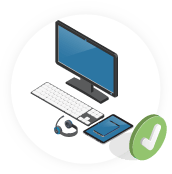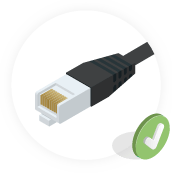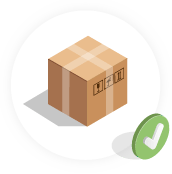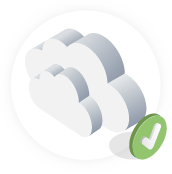 Exponential-e's CSDA enables organisations of all sizes to quickly and easily assess their security posture and make informed decisions related to their security investments.
Customers undergo an in-depth assessment of their organisation's IT security to provide an understanding of current threats, while assessing their cyber security profile against industry best practices to fulfil certification requirements.
Expert Cyber Security consultants provide a thorough on-site assessment across the business, including team interviews, to understand the current controls in place and identify gaps in cyber security practices, which may increase risk.
Customers receive a comprehensive report identifying mission critical information assets and providing results of information risk assessments, while evaluating the current approach to risk assessment and offering clear recommendations for improvement.
Our CSDA service will target and prioritise existing cyber security risks, provide practical advice to mitigate these risks and remediate issues, whilst and offering a baseline summary to enable strategic planning of cyber security policies.
Information presented in our CSDA report, also assists with compliance to national and international industry accreditations (e.g. Cyber Essentials and ISO 27001).
CSDA provides a full day on-site with a qualified cyber security consultant, who will assess different areas of the customers' business throughout the day.
Our CSDA service provides a holistic overview of the maturity of an organisations' controls around people, processes and technology, to enable the mitigation of imminent risks and to protect business integrity and customer loyalty.
We are the only UK provider with this type of light touch assessment at a price point affordable for SMEs.
Our team of senior Cyber Security Consultants have approximately 40 years of collective experience and skills to provide detailed, expert advice and drive ROI.
Our experience working closely with the British Standard Institute to achieve and maintain our 9 ISOs, including the coveted ISO 27001 Information Security Management System accreditation.
We are able to provide additional cyber security support through further services including cyber security training for staff, phishing campaigns, and Penetration Testing.
Read our latest cyber security blogs
*Calls to 0845 numbers will cost 7p p/m plus your phone company's access charge.
All inbound and outbound calls may be recorded for training or quality purposes.