Identity as a Service (IDaaS)
Secure remote access from anywhere, with Cloud-based identity lifecycle automation
With businesses transitioning to a 'work from home' strategy, identity management is more important than ever. Identity as a Service (IDaaS) from Exponential-e provides IT teams with the centralised control required to help employees seamlessly and securely access applications from anywhere, on any device.
Meeting your business objectives
In a rapidly changing landscape, your business needs to dynamically adapt to changes to the working environment and ensure that adequate processes are in place for IT teams to efficiently onboard new employees or quickly change access credentials for existing staff.
The combination of remotely updating employee credentials for access to systems and applications and eliminating the need for them to remember multiple passwords all whilst protecting data from security breaches can prove a difficult task. With an IDaaS solution, you can take away many layers of this IT stress, via universal directory and lifecycle management:
Remote Life Cycle Management
Automatically onboard and offboard users.
Automated Credential Assignment
Trust in Exponential-e's security ecosystem to support you
IDaaS from Exponential-e, powered by Okta, streamlines and secures the process of assigning the right credentials to remote users, so that they can get up and running straight away. Tasks such as changing security parameters in light of changing job roles or onboarding new employees can also be conducted remotely, whilst adhering to all compliance requirements.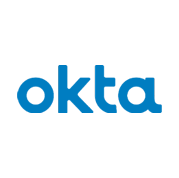 Automate Access Decisions and Prevent Errors: New employees get secure access from day one, while employees who leave lose access immediately.
Maintain One Source of Truth for Users, Groups and Devices: Eliminates additional user stores, while enabling users to be mastered in different sources (e.g. HR systems).
Prevent Access Rights Errors: Avoid unnecessary costs of preparing for audits and unforeseen security breaches.
Secure, Integrated Directory: One place to manage all your users, groups and devices, mastered in Exponential-e or from any number of sources.
Password Security & Complexity: Securely store credentials, whilst ensuring effective policies and complexities for authorisation scenarios, based on user attributes.
Meta-Directory: Integrates with any app or directory, with lifecycle awareness and extensibility.
Multi-Factor Authentication
Different situations require different strategies for authentication and identity assurance. Not all factors are appropriate in every circumstance and organisations typically want a variety of assurance levels. Our MFA solution offers flexibility including:
Password-less Authentication Platform
Single Sign-On
Our SSO is a lightweight, easy to deploy solution that securely connects your employees across any of their devices to all of their cloud and on-premise applications:
Integrated access management
Customisable user experience
Secure directory with integration
Real-time security reporting
Lifecycle Management
Our LCM is a Cloud-based identity lifecycle automation solution that increases IT process efficiency and streamlines access decisions.
Universal Directory
Our UD Solution provides you with one place to manage all your users, groups and devices - allowing you to store an unlimited number of users and attributes from applications and sources like AD or HR systems.
Seamless migration and full support along the journey, through dedicated sales specialists, solutions consultants, delivery experts and our 24 / 7 UK helpdesk.
Premier Status partnership agreements with key supplier Okta, to support customer transition.
A certified team of industry-leading architects and engineers.
A fully managed solution, for complete peace of mind.
Additional support from our own Cyber Security Operations Centre (CSOC).
Read our latest cyber security blogs
*Calls to 0845 numbers will cost 7p p/m plus your phone company's access charge.
All inbound and outbound calls may be recorded for training or quality purposes.