Embrace SIP Trunking for Enhanced Efficiency and Cost Savings
Embrace SIP Trunking for Enhanced Efficiency and Cost Savings
SIP Trunking offers the world-class business telephony you have come to depend on, while consolidating multiple channels into a single IP network, for enhanced performance, resilience, and cost savings. Simple to deploy, SIP trunking provides continuous service and futureproofing against industry changes, ensuring telephony remains a key element of effective communication and collaboration.
As we get closer to the PSTN shut-off in 2025, SIP Trunking and ISDN replacement services are even more important for businesses that still rely on traditional phone systems and analogue lines to power internal and external communications. Utilising SIP Trunking as a PSTN replacement ensures continuity can be maintained throughout the transition period, and staff can maintain business-as-usual and focus on exceptional service quality.
In addition to helping prepare business for the transition from PSTN to pure IP based telephony, the adoption of SIP trunking provides many advantages in flexibility and service resilience over local exchange-based ISDN, leveraging Exponential-e's SIP Trunking, Unified Communications and Customer Engagement platforms to power world-class customer contact strategies and effortless collaboration between colleagues.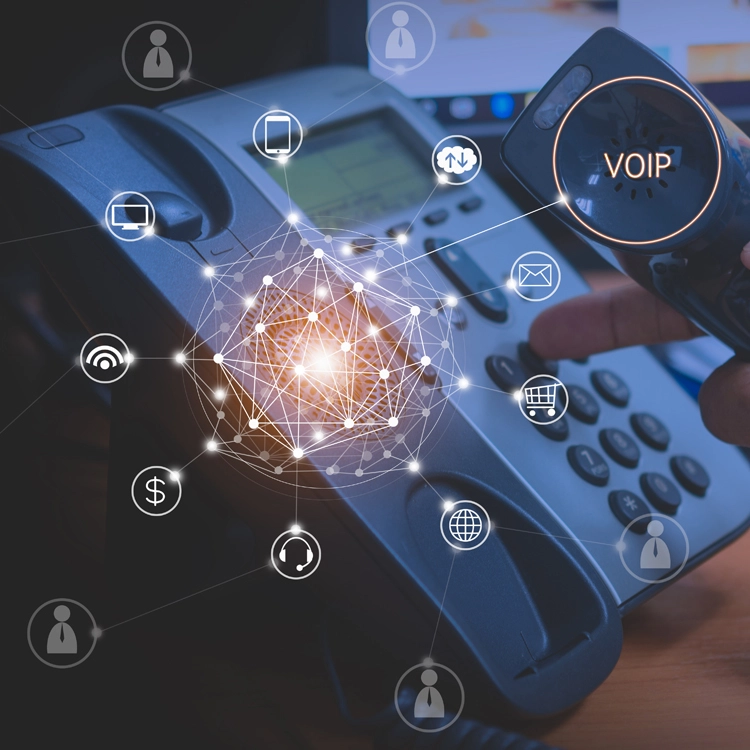 High-performance telephony for
modern ways of working
Self-service portals enable customer to manage their own numbering estates, user accessibility, hunt groups, and auto attendants.
Automatic failover between sites
Highly resilient service architecture and load balancing to provide geographic redundancy
Seamless disaster recovery capability
Built in toll fraud mitigation and management
Advanced UCaaS feature overlay for traditional phone systems
Multiple tier one VoIP carrier interconnects
ATA (analogue terminal adapters) to provide analogue-over-IP service for fax machines
A dedicated team of collaboration specialists
Our Unified Communications specialists have deep experience in the successful delivery of complex migration projects for organisations across a range of sectors.
We are a longstanding voice-over-IP service provider, with a rich pedigree in delivering SIP-based services. Working closely with your own teams to understand your requirements,
we ensure your migration to SIP Trunking is completely seamless, mitigating all associated risks so you can enjoy world-class communications straight away,
with no disruption to your day-to-day operations.
This brochure offers an in-depth exploration of Exponential-e's entire UC and CC ecosystems, all of which we deliver in bespoke combinations to optimise your internal and external communication strategies.
Our commitment to delivering excellence
Rolling 3 month average. Industry average: 17
Our commitment to delivering excellence
The world's first real-time NPS - part of our longstanding customer service promise.
Through our own customer service platform, our customers are able to give us feedback quickly and easily, with a click of a button. Our Customer Support teams are immediately notified of feedback so they can respond instantly, in order to quickly closing the loop on any feedback that is less than excellent.
9 x ISO Accreditations
9 x ISO Accreditations
| | | |
| --- | --- | --- |
| ISO9001: Quality Management | ISO27001: Information Security | ISO22301: Business Continuity |
| ISO27017: Private Cloud Security | ISO20000: IT Service Management | ISO14001: Environmental Management |
| ISO50001: Energy Management | BS10012: Data Protection | CSA Star Cloud Security |
Secure by design
Secure by design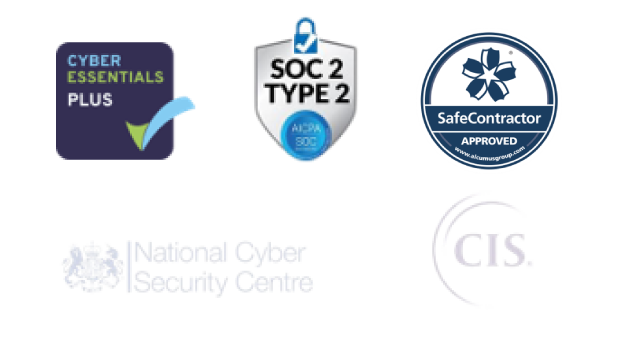 Socially responsible
Socially responsible
95% of profits reinvested, 65% reduction in CO2e in last 5 years, NetZero by 2030, Local employer, Job creation for apprentices, PPN06/21 aligned carbon reduction, Green space and environmental improvement initiatives
*Calls to 0845 numbers will cost 7p p/m plus your phone company's access charge.
All inbound and outbound calls may be recorded for training or quality purposes.