Phishing Attack Security
Training & Simulation
Quickly identify and defend against suspicious emails
Employee errors can occur from time to time. Exponential-e helps you to protect your employees, intellectual property, customer data and brand reputation by providing a Phishing Awareness Service to
help mitigate against such risks.
Meeting your business objectives
The probability that companies of all types and sizes will experience a security breach is greater today than it was four years ago. Something needs to change. Despite the most advanced protections that can be put in place, despite the best threat intelligence that can be brought to bear, organisations remain vulnerable because of one key factor: human error. Our Awareness Service will help to increase employee knowledge to help lower the risk of human error.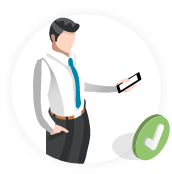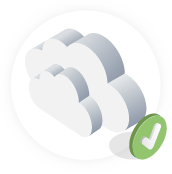 Phishing Awareness Training is a security and cyber risk platform that helps organisations reduce breaches caused by employee mistakes.
We combine necessary content with a persistent, non-intrusive training methodology to alter behaviour, improve knowledge, increase retention and lower risk of human error.
Our phishing awareness training is able to evaluate employee's response to phishing emails and track indicators across the causes of error.
Custom tests can be tailored to organisation's requirements.
The ultimate aim of this training is to reduce human error; teaching employees about common email phishing scams ensures they are more aware of malicious emails.
As employees become more aware of the risks, they are able to flag any unusual email activity, so the company itself becomes less vulnerable.
Email security awareness training for employees can increase compliance.
Reduce the risk of security breaches, ultimately reducing the risk of reputation damage.
We provide personalised delivery of authentic phishing attacks for training purposes.
Offering simple, intelligent and predictive test methods, to measure employee responses.
Can deliver training 12-15 times a year to ensure relevant content.
We provide a portfolio of our other security offerings to protect businesses.
Read our latest cyber security blogs
*Calls to 0845 numbers will cost 7p p/m plus your phone company's access charge.
All inbound and outbound calls may be recorded for training or quality purposes.