Maximise your potential
with Microsoft 365
Take your business to the next level and modernise
your workforce
As a Managed Service Provider, we simplify the deployment of the digital workplace via Office 365 (O365) and Microsoft 365 (M365) solutions, allowing your teams to get going as quickly as possible.
Power Microsoft 365 with Exponential-e
To help our customers achieve a modern workplace environment using Microsoft 365 products for their daily operations, we work closely with them to:
Identify the business requirements of the modern workplace
Identify the workplace cloud solutions that fits each customer's operations
Develop an in-depth and detailed plan of execution for the deployment and migration to the modern workplace solutions
Perform the implementation of the desired platforms, and migrate users to these platforms in a seamless way
Help them capitalise on their investments in Microsoft 365 and Office 365 solutions through the ongoing analysis, management, and support of their continual operations
Our experienced Microsoft 365 planning, deployment, and support teams have helped us develop the key capabilities we need to work with our customers on their digital transformation plans. We have helped our customers identify, plan, migrate, and support thousands of their users over the years to their ideal workplace environments (based on Office or Microsoft 365), with the core aim of each engagement being to support their ongoing business operations while modernising the tools available to their users.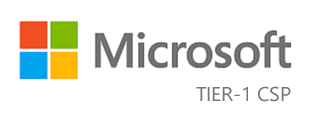 Identity
Identify business requirements and the ideal platform(s)
Plan
Plan the seamless deployment and migration of users
Migrate
Implement the solution(s) and migrate end users seamlessly and with minimal impact
Support
Assist our customers to support and manage the deployed solutions
Review
Conduct periodic reviews of the deployed solution(s) to identify beneficial changes
With Microsoft 365, businesses gain the use of three powerful solutions in one: Office 365, Windows 10 Enterprise, and Enterprise Mobility + Security.
In our modern world where we should support flexible workers, our deployment and implementation practices of these solutions allow organisations to benefit from seamless remote working capabilities that tie in completely with internal operational practices, while retaining full control
over the security and safety of their data.
Meeting your business objectives
Organisations are currently undergoing digital transformation projects, to support elected business changes to their operational practices. The deployment and migration of users to the Microsoft digital workplace suites like Office 365 and Microsoft 365, and working alongside Exponential-e to plan to implement and support these technologies allows organisations to quickly and effortlessly transform their digital workplace foundations and benefit from the overall features and functionality provided by these platforms.
By working with Exponential-e as your Tier-1 Cloud Service Provider, you will benefit from:
A single supplier - providing you with networking, WAN, security, cloud, professional, and managed services.
Great support and assistance provided throughout your usage of Office 365 and Microsoft 365.
Added support and improved service levels directly from Microsoft via our Premier Support solution.
Access to a wealth of experienced professional services engineers to help with the deployment of your Microsoft 365 workplace solutions.
A single bill from us for your IT services across a range of technologies.
Why Exponential-e?
Exponential-e is a Premier Microsoft MSP that works with (and supports) our customers through their continual IT evolution journey,
to help them to transform and grow their organisations. We remain the key partner to work with during all stages of our customers' Microsoft 365 transformations, as we help them to:
identify the services that will benefit their organisation • minimise the impact of adopting the Microsoft 365 technologies • assist them with the on-going management and support of their estates.
We maintain a Gold-level Microsoft partnership in cloud technologies.
We employ a wealth of Microsoft cloud specialists in pre-sales, managed services, and professional service.
We are a Microsoft Tier-1 level CSP.
We've implemented the solutions for ourselves and make use of it every day.
We provide Microsoft Premier Support engineering cover for your Microsoft cloud technologies without charge.
We're working with our customers to develop an end-to-end Microsoft 365, with customers able to select which components they want to utilise.
Read our latest Cloud blogs
*Calls to 0845 numbers will cost 7p p/m plus your phone company's access charge.
All inbound and outbound calls may be recorded for training or quality purposes.