Enterprise Endpoint Protection
Defending every endpoint against every type of attack, at every stage in the threat lifecycle
Securing Endpoints has become increasingly important especially with the use of multiple devices opening new gateways into your network. This is the next-generation for mitigation, by containing malware and endpoints as your protection enabling automated processes such as rollback and auto-immunisation. 
Only MSSP in the UK providing a fully-managed security services with Custodian 360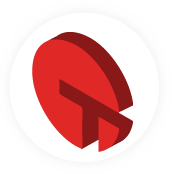 One of 6 MSSP's in the UK providing Tanium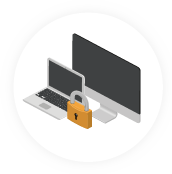 Proven success in Endpoint Protection
Multi layered approach:
Exponential-e provides the only platform that defends every endpoint against every type of attack, at every stage in the threat lifecycle. Exponential-e's ransomware protection service acts as early as possible to deal with threats and alerts effectively. It has never been more essential to have Endpoint Protection in place, to enhance an organisations' security posture:
Investigating alerts from endpoints can be a pull-on IT resources who simply don't have the bandwidth to manage this along with their daily tasks.
Complexity cascading from an array of endpoint types requires an effective endpoint protection solution that can contend with all devices.
Rise in remote working and BYOD policies are causing more complicated IT network perimeters and less obvious exploitable vulnerabilities.
Hackers are finding new and innovative ways of gaining access and stealing intellectual property / sensitive information.
Working with Exponential-e
Exponential-e provides expert Endpoint Protection Solutions to support your organisation, combining attack prevention, detection and response capabilities with threat intelligence services. Traditional Endpoint Security has evolved into comprehensive Endpoint Protection, with advanced, defence technologies to shield devices from sophisticated cyberattacks and the evolving threat landscape.
Behaviour based detection of threats.
Automated policy-based mitigation.
Threat remediation at machine speed.
Auto-immunisation of all endpoints.
Real time, full context forensics.
Dynamic exploit detection and prevention.
Rollback deleted or encrypted files to a pre-execution safe state.
Proactively block known threats.
Platform-based application control.
Threat behaviour and IOC hunting.
Read our latest cyber security blogs
*Calls to 0845 numbers will cost 7p p/m plus your phone company's access charge.
All inbound and outbound calls may be recorded for training or quality purposes.