Meeting your business objectives
Year on year, the number of DDoS attacks double. With the increase of the internet becoming more vital for every business, especially those in eCommerce and social networking, threats are growing. IT security is becoming more crucial, as over half of attacked are the results of DDoS attack.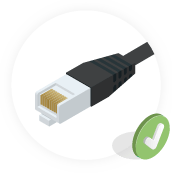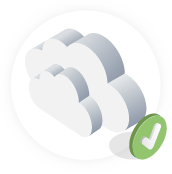 We offer four levels of DDoS mitigation:
Automated alerts in the event of any suspicious traffic, delivered as standard with all Exponential-e internet services.
Our DDoS mitigation service includes "Always on automated monitoring".
Customers will have real time visibility to see their internet traffic with details of the type and volume.
Reports that are generated are able to be retrieved from the platform.
This service can also be tailored to business requirements, with different levels of protection for the critical network facing assets.
Information is collected after a DDoS attack happens, which gives intelligence in identifying any bad traffic. This means that the customer will have the benefit of protection from bad IP traffic from the start of their service.
Businesses will not need to change their existing firewalls, policies or training.
Exponential-e are a highly accredited IT service provider, who have a high understanding of the challenges necessary to achieve any company's compliance requirement.
Exponential-e employs a number of experienced security inspectors, responsible for conducting our security audits.
This solution has been tested by market leaders and proven to be Best of breed.
Read our latest cyber security blogs
*Calls to 0845 numbers will cost 7p p/m plus your phone company's access charge.
All inbound and outbound calls may be recorded for training or quality purposes.