Ensuring new ideas flow freely, and all communications are smooth
Ensuring new ideas flow freely, and all communications are smooth
In the new era of hybrid working and real-time, omnichannel communication, the implementation and integration of the right collaboration tools, including intuitive video experiences, interactive experience boards, instant messaging, and centralised documentation - has become increasingly important, as organisations look to boost both employee productivity and wellbeing. Put simply, a simple, interactive, and highly available experience across all devices, rooms, and meeting scenarios is needed, to ensure new ideas are free to flow and all communications are smooth, secure, and stress-free - wherever employees are connecting from.
By combining Microsoft Teams-enabled spaces, market leading partner relationships, and Exponential-e's in-house experience and accreditations, this is now achievable for businesses across all sectors, at all levels, allowing teams and users to effortlessly collaborate and drive innovation - anytime, anywhere.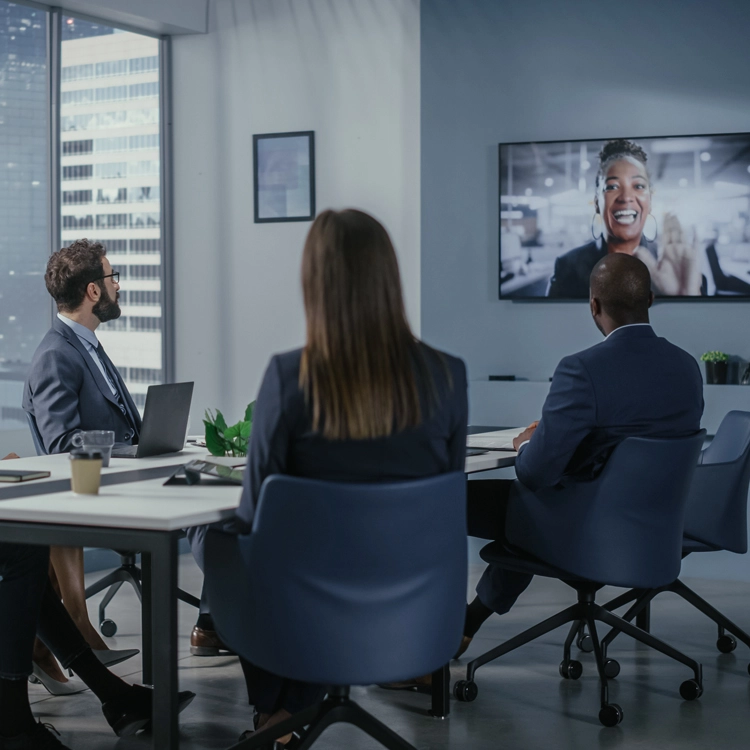 Providing the foundation for true,
next-gen collaboration
Rich, video-enabled
collaboration spaces
Interactive
experiences
Integrated and
effortless scheduling
Bring your
own device models
Content and
intelligent capture
Microsoft Teams
and Zoom Integration
Walk-in
one-touch join
Huddle spaces to
full town hall experiences
A dedicated team of collaboration specialists
Our collaboration specialists have deep experience in the successful delivery of complex projects for businesses across a range of sectors. We are a longstanding and fully accredited Microsoft Cloud Solution Provider (CSP), Yealink Collaboration Specialist Partner and have cultivated strong relationship with multiple key ecosystem vendors. Working closely with your own teams to understand your requirements, we offer an evolving range of leading-edge collaboration tools, delivered in bespoke combinations that suit you, your employees, and your customers, tailoring our capabilities to your engagement workflows.

This brochure offers an in-depth exploration of Exponential-e's entire UC and CC ecosystems, all of which we deliver in bespoke combinations to optimise your internal and external communication strategies.
Our commitment to delivering excellence
Rolling 3 month average. Industry average: 17
Our commitment to delivering excellence
The world's first real-time NPS - part of our longstanding customer service promise.
Through our own customer service platform, our customers are able to give us feedback quickly and easily, with a click of a button. Our Customer Support teams are immediately notified of feedback so they can respond instantly, in order to quickly closing the loop on any feedback that is less than excellent.
9 x ISO Accreditations
9 x ISO Accreditations
| | | |
| --- | --- | --- |
| ISO9001: Quality Management | ISO27001: Information Security | ISO22301: Business Continuity |
| ISO27017: Private Cloud Security | ISO20000: IT Service Management | ISO14001: Environmental Management |
| ISO50001: Energy Management | BS10012: Data Protection | CSA Star Cloud Security |
Secure by design
Secure by design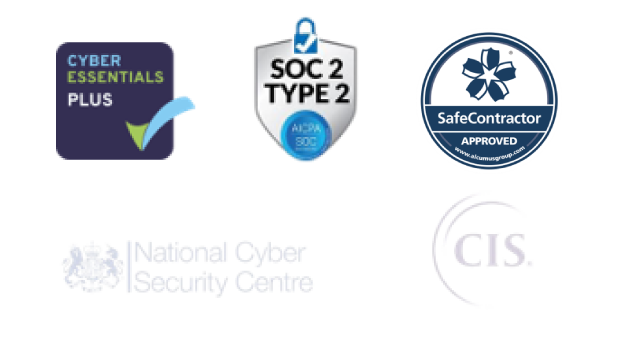 Socially responsible
Socially responsible
95% of profits reinvested, 65% reduction in CO2e in last 5 years, NetZero by 2030, Local employer, Job creation for apprentices, PPN06/21 aligned carbon reduction, Green space and environmental improvement initiatives
*Calls to 0845 numbers will cost 7p p/m plus your phone company's access charge.
All inbound and outbound calls may be recorded for training or quality purposes.