Simplified Desktop as a Service delivered from the Cloud
Citrix Managed Desktops offers a desktop as a service platform solution for swift delivery of Windows Applications and Desktops, delivered from the cloud. By choosing Exponential-e we provide 24 / 7 managed service and support your organisation alleviating the pressures on your internal IT teams
Why Citrix Managed Desktops
Citrix Managed Desktops offers a fully cloud based desktops as a service solution, including cloud management and provisioning to deliver virtual apps and desktop to any device.
The solution is delivered as a fully managed platform from Citrix and supported by the Exponential-e 24 / 7UK based service centre.
Turnkey DaaS solution delivered from Citrix (hosted in Azure)
Citrix Hosted Windows Virtual Desktops
Applications from Multi-session Windows VMs
Rich media and high definition experience
Simplified image creation through catalogues and master images
Secure remote access and single sign on
The service can be delivered in a Citrix-managed subscription or an Exponential-e CSP Azure subscription, supported by Citrix Cloud management. Services are accessed via Azure vNet Peering to a customer Azure subscription from where ExpressRoute or VPN access can be established for user access.
Meeting your business objectives
Citrix Managed Desktops, delivered by Exponential-e, will help your organisation address a number of business and technical challenges.
Agile Business Continuity - the ability to swiftly react to changing demand, such as Coronavirus / COVID-19.
Provide secure remote access to employees with a turnkey virtual desktop offering, reducing cost and increasing efficiency.
Purely OPEX based commercial model for low initial investment.
Integrates easily with a wider Microsoft Azure transition strategy.
Why Exponential-e?
Exponential-e have a pedigree in delivering highly performant solutions to our customers for almost 20 years. Our focus is to help customers continue their digital transformation and implement truly connected hybrid cloud ecosystems. Citrix Managed Desktops help support a transition to public cloud through the adoption of leading technology combined with our skills and expertise to continue supporting your organisation on the transformation journey. By partnering with Exponential-e to deliver responsive and secure virtual desktops to your users, you can focus on the wider digital transformation for your business and enjoy continued growth and profitability.
Virtual Apps and Desktops
Give your employees the freedom to work from anywhere with secure, remote access to a desktop OS in a virtual environment.
Cut your IT hardware and licensing costs
Compatible with Windows, Linux, web and SaaS applications
Citrix provide dedicated resources for users
Citrix Endpoint Management
Citrix's enterprise mobility management solution allows you to manage all your devices, including desktops, laptops, smartphones, tablets and IoT through a single platform.
Unified endpoint management for a secure digital workspace
Easy control through a single, intuitive interface
Unified endpoint management for a secure digital workspace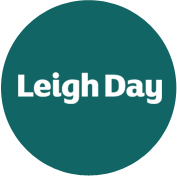 As part of our agile strategy to untether users from their desks, assist with an upcoming office move and to better enable flexible working, I engaged Exponential-e to partner on a complete VDI project. We already had an outdated Citrix farm serving our 150-user Manchester office, so the first step was to upgrade this office to Citrix Workspace, leveraging Citrix Cloud and Exponential-e's expertise. This was delivered at the end of 2019 before we moved on to our core London office, housing a further 300 users. This stage kicked off in early 2020, and we were around half-way through when the COVID-19 pandemic struck.
Exponential-e stepped in and accelerated the rollout of the additional resource needed to bring this onstream at a pace that enabled each and every user to work from home on what was meant to be a test day. This test day was actually the last day we were all in the office. As a result of the pace of Exponential-e's response, there has been no impact to our business or clients.
James Harrison - IT Director, Leigh Day.
London Head Office - 100 Leman Street, London, E1 8EU - Tel: 020 7096 4100 | Manchester Office - 3 Hardman Street, Manchester, M3 3HF - Tel: 0161 669 4050
*Calls to 0845 numbers will cost 7p p/m plus your phone company's access charge. All inbound and outbound calls may be recorded for training or quality purposes.