Bringing tomorrows innovation to life
Bringing tomorrows innovation to life
In today's interconnected world, employees are operating from the office, at home, and on the move. That means, the kind of collaboration that brings tomorrow's innovations to life depends on a new breed of platform - one that enables employees to effortlessly collaborate with colleagues, partners, and customers from anywhere, while maintaining the very highest standard of cyber security.
Cisco Webex - delivered as a managed service by Exponential-e, offers an end-to-end solution to these challenges, making all the tools employees need to deliver their best available through a single platform, powered by Exponential-e's industry-leading voice infrastructure.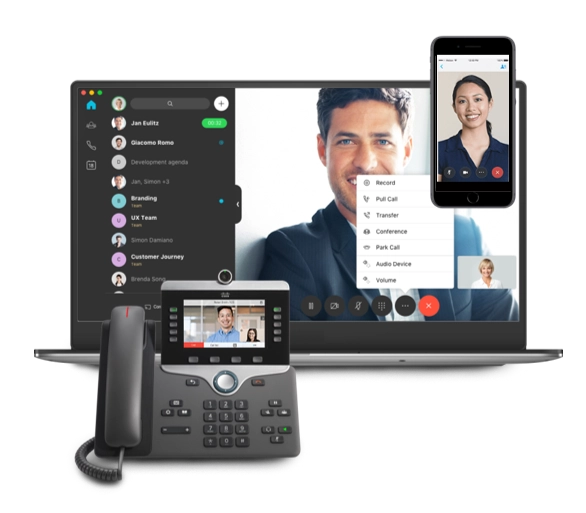 Complete control and flexibility
Our Unified Communications as-a-Service (UCaaS) solution sits at the heart of Exponential-e's homogenous core network, delivering a resilient and reliable service to your business. With end-to-end visibility when using our connectivity, you enjoy complete peace-of-mind that your communications will always be completely effortless - across every location, through every channel. Scale users up or down, as required, and deploy permissions and tools on a per-user basis.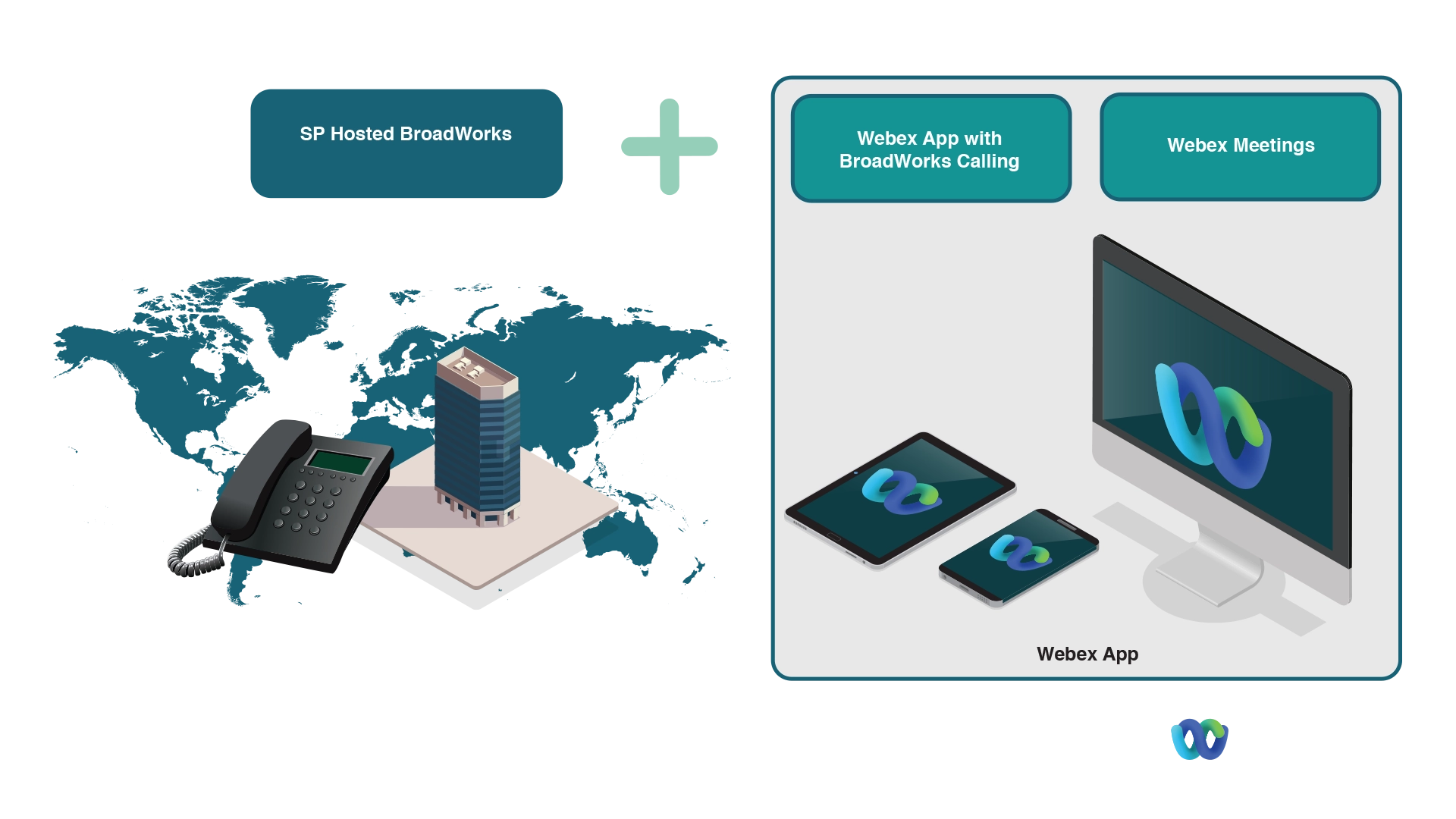 Secure, seamless collaboration
anytime, anywhere
A fully integrated suite of collaboration tools
A fully integrated suite of collaboration tools
Calling, messaging, meeting, file sharing, whiteboarding
all through a single, highly intuitive platform.
True, omnichannel collaboration
True, omnichannel collaboration
Bring together chat, email, and voice,
combined with full CRM integration.
Seamless integration with Microsoft Teams
Seamless integration with Microsoft Teams
Enjoy the benefits of both platforms, making use of their full range of capabilities however best suits you.
World-class data security
World-class data security
Enterprise-grade encryption guarantees the integrity of your data,
at rest and in transit, providing your teams with complete peace of mind as they work.
Why consider Cisco Webex as a managed service from Exponential-e?
Exponential-e has been developing our voice infrastructure for more than twenty years, and has worked closely with organisations at all levels, across a range of sectors, to develop next-generation workflows, including throughout COVID-19 and the resulting move to remote working. We will work closely with your own teams to ensure Webex is seamlessly integrated with your wider infrastructure, with minimal disruption or security risks, so you can start making full use of its capabilities at the earliest opportunity. And once the deployment process is complete, we will continue managing the platform in the background, freeing your own IT teams to focus on business-critical tasks.
This brochure offers an in-depth exploration of Exponential-e's entire UC and CC ecosystems, all of which we deliver in bespoke combinations to optimise your internal and external communication strategies.
Our commitment to delivering excellence
Rolling 3 month average. Industry average: 17
Our commitment to delivering excellence
The world's first real-time NPS - part of our longstanding customer service promise.
Through our own customer service platform, our customers are able to give us feedback quickly and easily, with a click of a button. Our Customer Support teams are immediately notified of feedback so they can respond instantly, in order to quickly closing the loop on any feedback that is less than excellent.
9 x ISO Accreditations
9 x ISO Accreditations
| | | |
| --- | --- | --- |
| ISO9001: Quality Management | ISO27001: Information Security | ISO22301: Business Continuity |
| ISO27017: Private Cloud Security | ISO20000: IT Service Management | ISO14001: Environmental Management |
| ISO50001: Energy Management | BS10012: Data Protection | CSA Star Cloud Security |
Secure by design
Secure by design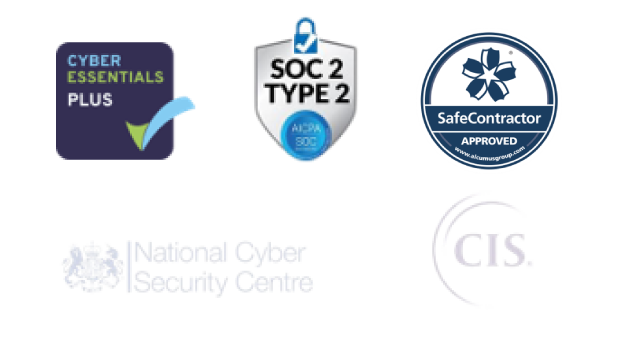 Socially responsible
Socially responsible
95% of profits reinvested, 65% reduction in CO2e in last 5 years, NetZero by 2030, Local employer, Job creation for apprentices, PPN06/21 aligned carbon reduction, Green space and environmental improvement initiatives
*Calls to 0845 numbers will cost 7p p/m plus your phone company's access charge.
All inbound and outbound calls may be recorded for training or quality purposes.