Meeting your business objectives
The methods and techniques cyber criminals use to infiltrate infrastructure change daily. Learning how to hack helps customers implement the strongest security practices. This course will enable organisations to be proactive in anticipating security vulnerabilities before they occur, which is as important as being able to find and fix the existing ones.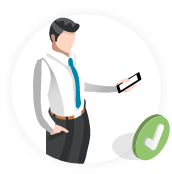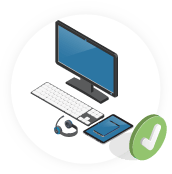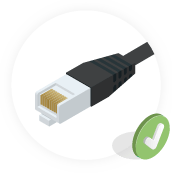 This training familiarises the attendees with various tools and techniques needed to breach the security of IT infrastructure.
Real-life case studies are used to demonstrate the true impact of vulnerabilities within infrastructure.
Whitehat Infrastructure Hacking teaches ethical hacking in a virtual VPN environment, meaning participants can get hands-on and practice the techniques they have learnt.
This course shows how corporate networks can be hacked and the correct methodologies for repeat hacking success.
It covers advanced penetration techniques to avoid exploitation, as well as a wide variety of offensive hacking techniques used on common operating systems.
This course teaches 'whitehat' hackers to evaluate the security of IT infrastructure, in order to identify potentially exploitable weaknesses'.
Whitehat Infrastructure Hacking will educate security professionals on identifying and overcoming vulnerabilities, to then be able to recommend preventative measures.
Aimed at beginner penetration testers and individuals interested in learning the basic concepts of infrastructure compromise and how best to defend it.
We partner with fully qualified instructors to fully prepare participants for ethical hacking.
We are able to collaborate with organisations to tailor the course specifically for their business requirements.
Our consultants are able to offer advice following participation in the course.
Read our latest cyber security blogs
*Calls to 0845 numbers will cost 7p p/m plus your phone company's access charge.
All inbound and outbound calls may be recorded for training or quality purposes.