Advanced Monitoring & Management
Continuous Monitoring and Alerting Service for
your critical infrastructure
With the speed at which cyber-crime is evolving, it is important to stay on top of the latest threats. Our Advanced Monitoring and Management services take away this burden, providing you with powerful insights to keep your data and your infrastructure secure.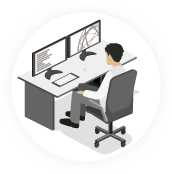 Managed by our
team of Security Experts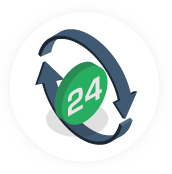 Protecting you
24 / 7 x 365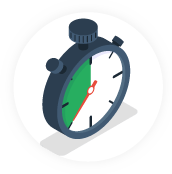 Working with Exponential-e
Organisations generate millions of security log alerts every day. The resources required to interpret and respond to alerts in real-time requires highly specialised expertise. Historically, implementing Security Information and Event Management (SIEM) can be complex and offers limited value without increased investment. Exponential-e provides effective security monitoring for your entire cyber security estate, not just the devices we supply:
Security cleared team are experienced practitioners supported by our central and double secured CSOC environment.
We analyse signals 24 x 7 and raise actionable alerts.
Native data stays within your Network, while centralised controls and analysis provide a valuable managed service.
Our Managed Services
Our managed service consists of purpose-built virtual devices for 24 x 7 data collection. Events are monitored from end-user devices, servers, network equipment, firewalls and more. This data is consolidated and analysed in a secure cloud-based central platform. Human analysis provides advanced security operations managed with a customer portal for incident identification and extensive reporting. Security log monitoring, detection, analysis and alert management is simplified allowing for the detection of dormant threats and vulnerabilities in your Network.
Monitor your whole security estate.
Reduced risk and increased cyber security.
Integrate advanced technology and multi-layered solutions.
Reduced capital expenditure.
Simplified operating model with increased automation.
Accountability and support from certified cyber security analysts.
Analytics and full visibility.
Manage and report on compliance.
Cyber Security Operations Centre (CSOC)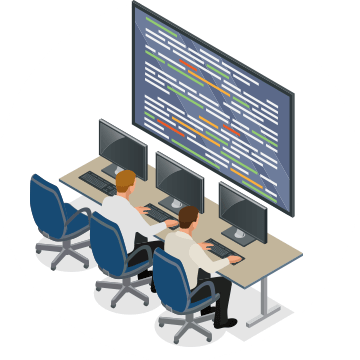 Real-time security monitoring for increased company IT resilience - Our CSOC offers a range of products which utilise continuous threat intelligence and AI to proactively provide real-time security monitoring and alarming services to reduce risk and increase a company's IT resilience, all managed by experienced security experts.
Read our latest Security blogs
Download our Cyber Security Capabilities Brochure
A comprehensive guide to our entire
Cyber Security eco-system.
Cyber Security is real challenge for organisations at all levels, across all sectors, with new threats emerging on a regular basis, putting a considerable strain on internal IT teams. We have designed our Cyber Security eco-system with this in mind, providing your team with the tools and support they need to keep your data protected at all times, freeing you to focus on your core business. Our Security Brochure provides a comprehensive overview of each element of this eco-system – all the information you need make an informed choice about which solutions are right for your teams, your data and your customers.
Talk to one of our specialists
Fill out the form and we'll get back to you as soon as possible.
If you are looking for technical support, please contact our Support team on: 0845 230 6001
Talk to one of our specialists
Fill out the form and we'll get back to you as soon as possible.
If you are looking for technical support please contact our Support team on: 0845 230 6001
*Calls to 0845 numbers will cost 7p p/m plus your phone company's access charge.
All inbound and outbound calls may be recorded for training or quality purposes.