Contact Centre for Microsoft Teams
True omnichannel Contact Centre
with Direct Routing for Microsoft Teams
Exponential-e's Cloud Contact Centre offers seamless integration within the Microsoft Teams environment, delivering superior and reliable call quality and supporting an integrated customer contact
strategy across your business.
Peace of Mind in the Contact Centre with Teams
Have quality conversations with customers and colleagues from anywhere, with confidence
Quality conversations
with customers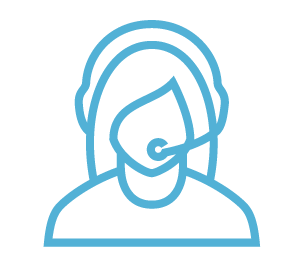 Quality conversations
with colleagues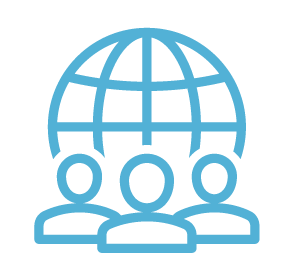 Reliable service
from anywhere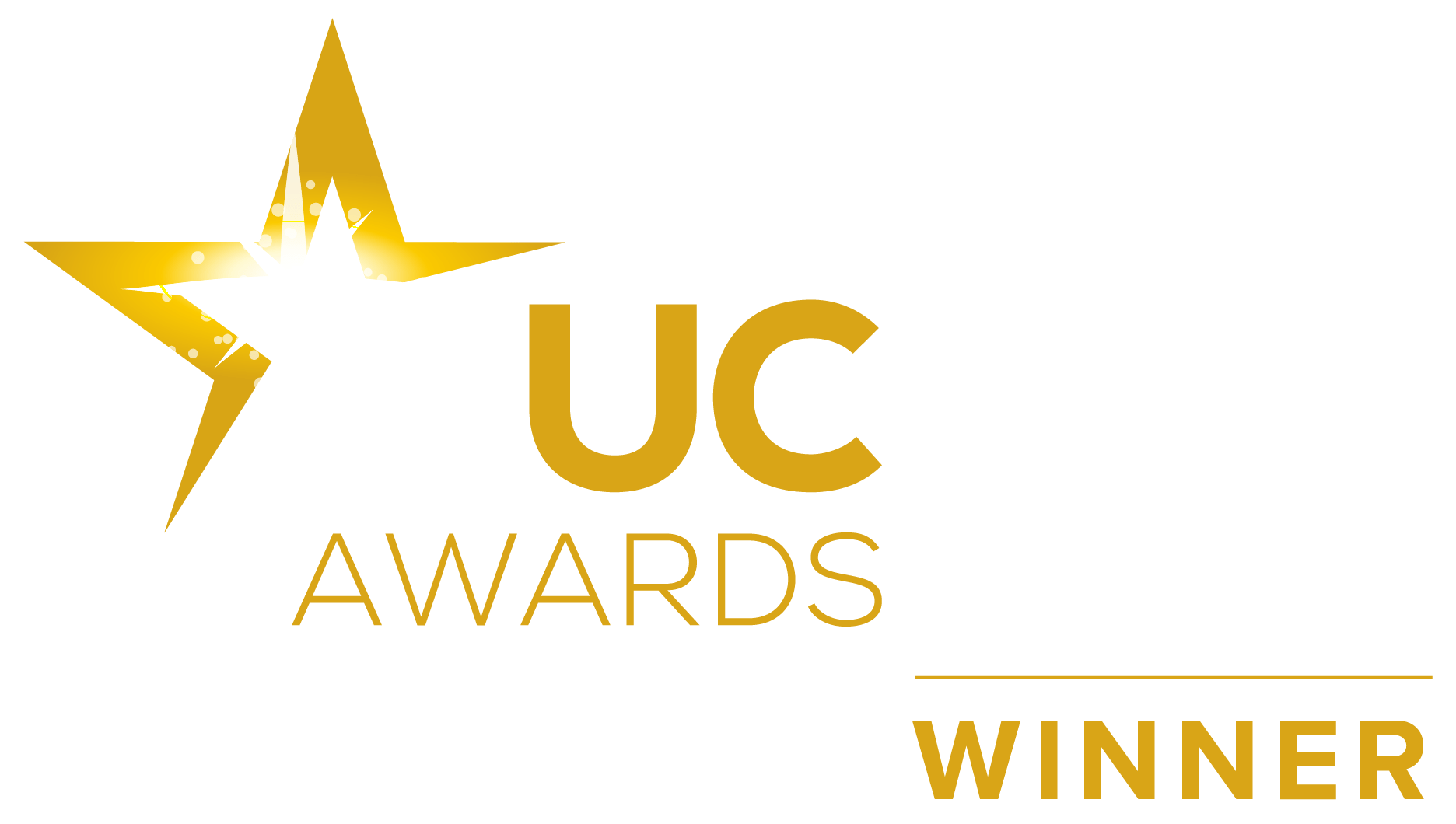 Best Cloud Communications Provider
at the 2020 UC Awards
Exponential-e was awarded Best Cloud Communications Provider at the 2020 UC Awards for our work ensuring healthcare organisations across South-East London could continue providing a high standard of care in the midst of COVID-19.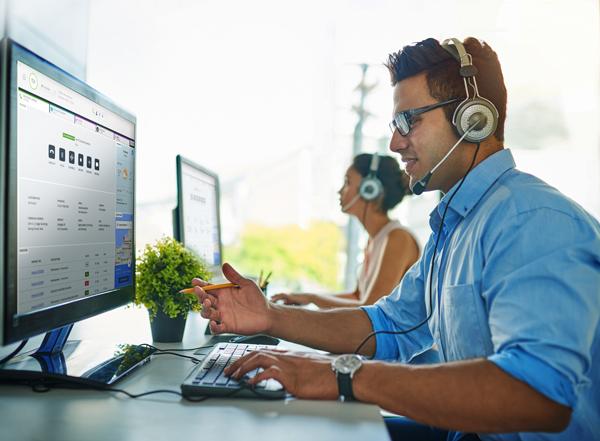 Consolidate Contact Centre communications to build

strong, long-lasting customer relationships.
We provide a true omnichannel Cloud Contact Centre with a Microsoft Calling solution to leverage your existing investment in Microsoft Teams, delivering closer customer contact and improved service levels across your entire organisation.
Strive to achieve first-time customer resolution
Instantly gather customer information and insights through intelligent CRM integration.
Transfer calls or send instant messages to in-house subject matter experts.
View contact availability and view contacts' schedules to efficiently escalate queries.
Deliver excellent customer service, with reduced ticket handling times, personalised experience through CRM integration
Maximise and manage team resource by routing calls to agents with appropriate skillsets.
Conduct effective and efficient outbound campaigns, optimising customer contact initiatives with modern techniques and technology.
The benefits of our

Cloud-based Contact Centre
An exceptional customer experience depends not only on seamless communication between the customer and Contact Centre agents, but also the agent and the wider business. Our Cloud-based Contact Centre as a Service (CCaaS) solution enables businesses of all sizes to achieve this, delivering:
Faster resolutions to queries
by providing a unified view of the customer across all channels via a single interface, maximising efficiency, productivity and collaboration
Flexible and scalable remote working Truly omnichannel
Our solution consolidates voice, web, chat, email, social media and SMS interactions, all within the same application. Teams Direct Routing Integration
Fully integrated with Exponential-e's Teams Direct Routing solution delivering direct routing capabilities from Microsoft Teams via our privately-owned UCC platform, for enhanced online call quality. Private connectivity
A fully resilient platform, with multiple UK and European private, Tier 1 carrier connections into Exponential e's core infrastructure, providing resilience against PSTN carrier failure and ensuring consistent call quality. Geographical resilience
Core communications infrastructure is distributed geographically across multiple data centre locations, providing built-in business continuity measures for always-on communications. End-to-End SLAs
A single point of contact and SLA for all services, enabling vendor consolidation and simplifying access to customer support. Fully managed ecosystem
As a 24 / 7, fully managed service, CCaaS can be deployed as a component of Exponential-e's wider communications ecosystem, alongside UCaaS, Cloud, Network, and Security, for an end-to-end solution.
Why work with Exponential-e
We are an award-winning cloud communications provider demonstrating our capability to design and implement solutions that deliver value,
achieve operational flexibility and bring change for our customers:
Awarded Best Cloud Communications provider at the 2020 UC Awards
Awarded Best Cloud Communications Provider at the 2020 UC Today awards, hosted by UC Today, the UK's leading publication in the field of Unified Communications and Collaboration.
Partner with Magic Quadrant-recognised CCaaS vendor
Partner with Magic Quadrant-recognised CCaaS vendor robust multichannel, multitenant platform, integrated with our own private UCC Platform, providing the foundationto deliver accessible, tailored solutions to our customers.​
Experience of delivering UCC solutions
Experience of delivering UCC solutions across a variety of use cases, currently hosting 40,000 users on our UCC platform, whose estates are set-up, managed, and maintained by highly qualified and dedicated UCC Service Delivery and Engineering teams.
Delivering solutions tailored to meet your needs
Delivering solutions tailored to meet your needs through a solution and outcome-based approach, starting with an in-depth initial consultation and full support and guidance along the journey from our experienced UCC team.
Competitive UK and International calling plans
Competitive UK and International calling plans and fixed price minutes bundles, allowing customers to manage their call spend effectively.
Unified billing for customers
Unified billing for customers to easily manage their call spend with a single bill across both UCaaS and CCaaS.
9 ISO accreditations to date
9 ISO accreditations to date
which we consistently uphold, proving our continued dedication to delivering top level service and meeting regulatory standards.
Low risk implementation and migration
Low risk implementation and migration through our team of dedicated UCC Solutions Consultants, Delivery Experts, and our 24 / 7 UK Support Desk.
This exclusive report - created in collaboration with ContactBabel, the contact centre specialists - explores the impact of the new hybrid working model on the productivity and wellbeing of contact centre agents, and how this, in turn, affects the customer experience, as well as the ongoing challenge of cyber security. Drawing on data gathered from 51 organisations across the UK, this report provides powerful, actionable insights that will help make your contact centre a vital part of your wider customer contact strategy.
Read our latest Unified Communications blogs
*Calls to 0845 numbers will cost 7p p/m plus your phone company's access charge.
All inbound and outbound calls may be recorded for training or quality purposes.