Prisma Access by Palo Alto
A secure web gateway for your branch offices and remote users
As your organisation evolves, the need for a consistent yet dynamic approach to implementing security controls for users becomes paramount, if your critical data is to remain secure. In response, Palo Alto's Prisma Access offers Secure Access Service Edge (SASE) via next-generation Firewall as-a-Service (FWaaS), hosted in the Cloud. This enables your IT teams to provide your remote workforce with secure access to business applications via SaaS, a branch site, and Public or Private Clouds - all via a single pane of glass.
Prisma Access customers can now get additional capacity
To address increased usage at no additional cost for 90 days! This is a limited time offer to help you deal with the current CovID-19 outbreak and subject to eligibility from Palo Alto.
Next-generation security controls for next-generation threats
Prisma Access, delivered by Exponential-e, will accelerate your move towards secure, efficient remote working, allowing your workforce to continue delivering their best, while keeping your critical data 100% secure. The result:

Agile Business Continuity - Swiftly and effectively react to changes in the digital landscape, such as enabling a secure remote workforce to support business operations following the outbreak of COVID-19.
Multi-region Scalability - An elastic, Cloud-based security infrastructure ensures business continuity as you grow, avoiding the challenges of sizing and deploying firewalls across multiple locations, while minimising gaps in service coverage and reducing dependencies on colocation facilities.
Consistent Security - With a single policy-base, managed via a single pane of glass, you can efficiently control user access to Internet-based applications across multiple regions.
Full Visibility - By leveraging functionality from Cortex Data Lake, along with User-ID integration with Active-Directory, you enjoy full application visibility at a per-user level.
Integration & Cost Control - As a Cloud solution, Prisma Access doesn't require additional applications on the endpoint, unlike many Proxy or CASB products, which means no additional licensing costs.
Additional monitoring and alerting
With the change in paradigm where your workforce is now working from home and potentially accessing the network with their own devices, it's more critical than ever for business to monitor their network usage for any malicious behaviour and ensure that you can robustly process, analyse and react to this information in real-time.
In order to assist, Exponential-e can offer a native bolt-on to Prisma Access of our Security Incident and Event Management (SIEM) platform, enabling effective and responsive monitoring for your global user population as a fully managed service via our in-house CSOC Team.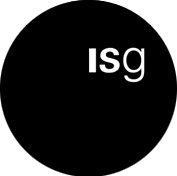 "Due to the growing nature of our business and global footprint for both corporate and project sites, ISG required an agile and secure network access and remote working platform in order to support our critical global business operations.
With the changing paradigm of global remote working, changing traffic profiles across SaaS, public cloud, private data centre applications and the increasing cyber security threats, our MSSP Exponential-e have enabled ISG to meet these challenges by transforming our critical network and remote access platform to provide the scalability, global coverage and common security framework across all of our sites and end users on a 24 / 7 x 365 fully managed basis."
Ian Tyler-Clarke - Group IT Director, ISG
Read our latest security blogs
London Head Office - 100 Leman Street, London, E1 8EU - Tel: 020 7096 4100 | Manchester Office - 3 Hardman Street, Manchester, M3 3HF - Tel: 0161 669 4050
*Calls to 0845 numbers will cost 7p p/m plus your phone company's access charge. All inbound and outbound calls may be recorded for training or quality purposes.