Managed Firewall Services
Protecting your corporate network from unauthorised access and other Internet Security Threats
Firewalls is the first line of defence of a network against external attacks, as well as any suspicious activity originating from within the network. Our Fully Managed Firewalls with UTM (Unified Threat Management) and NG (Next Generation) capability provides comprehensive protection against such threats.
Meeting your business objectives
A firewall is the first line of defence of a network against external attacks, as well as any suspicious activity originating from within the network. Our managed firewalls can offer this level of protection. Legacy firewalls may not have the capability to cope with advancing technology, such as Cloud and bandwidth hungry applications, meaning that it may suffer and leave the customer vulnerable. With the increased use of online web applications, business need to ensure that web filtering and Antivirus is enabled.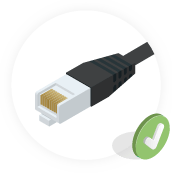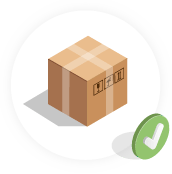 We have partnered with two leading vendors to create our four firewall options.
Customers can choose from a Dedicated Firewall, Hosted at our data centre or Customer site, or our Centralised Firewall.
Our Managed Centralised Firewall is a cost-effective solution, offering basic firewalling allowing for VPN termination.
The Managed Centralised UTM Firewall option is a comprehensive firewall solution including all the main UTM features, such as Anti-virus, Application Control and Web filtering.
The Centralised solution is built using multiple high availability resilient Firewalls working as an active-passive pair for failover purposes.
Dedicated Managed/Managed UTM Firewall is ideal for customers with very specific requirements, which doesn't allow for the centralised solution (i.e. need for very CPU intense features like SSL, network configuration, singular maintenance windows).
A UTM license that gives the added benefit of anti-virus scans, Application control alongside web and IPS.
Security content updates for the UTM features are updated regularly and automatically, which means that customers can receive regular reports with a summary of the traffic seen for further risk analysis.
Our Dedicated Managed NG Firewalls are similar to the NGUTM Firewalls. The NG Firewall offers all the latest security features, such as Application visibility and Control which is best for high throughput requirements.
We can combine both vendors firewalls to offer a fully managed dual-layer firewall solution.
By choosing firewalls hosted at our secure Tier III data centre, customers benefit from cost savings as customers do not have to purchase and maintain hardware at their own premises.
The Managed Firewall service includes all support, maintenance, configuration and software patching and upgrades.
Scalable and flexible so the service grows with the needs of the business.
Seamless migration and fully supported journey from initial scoping to delivery and on-going support. Including nominated Solutions Engineers who are certified with the vendors.
Provisioning Coordinators and a 24 / 7 Service Desk for support, backed by our stringent SLA's.
Customers have the option to upgrade their management to CSOC Lite and CSOC services, which will offer proactive monitoring through our inhouse CSOC.
Read our latest cyber security blogs
*Calls to 0845 numbers will cost 7p p/m plus your phone company's access charge.
All inbound and outbound calls may be recorded for training or quality purposes.