Intrusion Prevention
System (IPS) & Service
Proactive prevention against the latest network exploits.
Our Intrusion Prevention Services (IPS) offer proactive protection against the latest threats to your network. When deployed correctly, IPS prevents damage from malicious or unwanted packets, as well as brute force attacks.
Meeting your business objectives
IPS technology is becoming an increasingly global part of network security defences. Zero-day, advanced targeted attacks, ransomware, polymorphic malware and distributed denial-of-service attacks all require sophisticated detection engines not available in traditional standalone IPS or in most firewalls.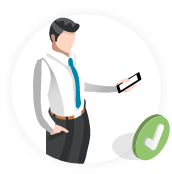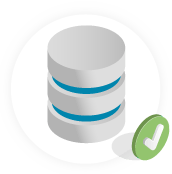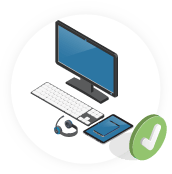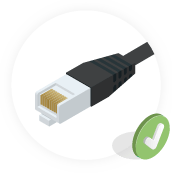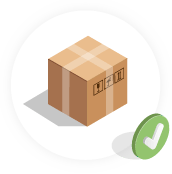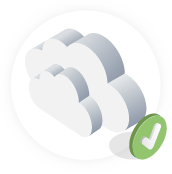 An intrusion prevention system (IPS) is a form of network security that works to detect and prevent identified threats. Intrusion prevention systems continuously monitor the network, looking for possible malicious incidents and capturing information about them.
The IPS reports these events to system administrators and takes preventative action, such as closing access points and configuring firewalls to prevent future attacks.
Our Intrusion Prevention Service examines and inspects network traffic flows to identify potential threats and stop exploit attempts in real time.
We ensure customers are safe from known and unknown malware and exploit code threats. We control potential threats in a safe environment (sandboxing). To do this, we extract files from the data stream if the threat policy allows it, and we send them to a caged operating system image platform.
This function supports all the most extensively used operating systems – where we replicate how files would have been used on the endpoint. We monitor everything a potential threat does, for example whether it makes dependency calls to external files or Internet resources, or if it tries to retrieve other malware or exploit code.
When a threat has been identified, a new signature is generated and pushed back to the data path of the TPC™, where further mitigation is carried out. This all happens in real-time.
We use advanced static and dynamic analysis of potential threats.
Looking at the state of memory prior to, during and after a threat has been executed reveals potentially large spray-based attacks that seek to exploit possible vulnerabilities on the endpoint.
Intrusion Prevention offers seamless integration with other modules irrespective of deployment type.
IPS receives new policy rules and signatures every two hours, so the customer's security is always up to date.
Managed IPS includes all support, maintenance, configuration and software patching and upgrades.
Seamless migration and fully supported journey from initial scoping to delivery and on-going support. Including nominated Solutions Engineers who are certified with the vendors, Provisioning Coordinators and a 24x7 Service Desk for support backed by our stringent SLA's.
Read our latest cyber security blogs
*Calls to 0845 numbers will cost 7p p/m plus your phone company's access charge.
All inbound and outbound calls may be recorded for training or quality purposes.