Enhanced Analytics & Big Data
Turning more data in to deeper insights
Across all industries, the digital revolution has seen a global explosion in data growth. For years organisations have been leveraging their data and analytics tools to assess what has happened in the past (descriptive analytics) and why did it happen (diagnostic analytics). To stay competitive and drive increased customer centricity and content personalisation, businesses now need to leverage analytics to predict what will happen (predictive analytics), and drive better decision on what the organisation will do based on this (prescriptive analytics).
The total number of devices on the Internet is the equivalent to the global population. By 2016 this will double.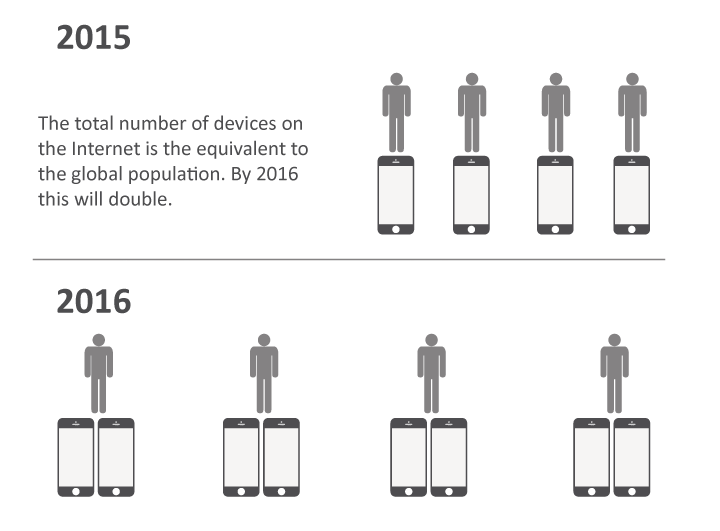 Every minute social media generates 6 million Facebook views, 350,000 Tweets from Twitter & 30 hours of video is uploaded to YouTube generating 1.3 million views.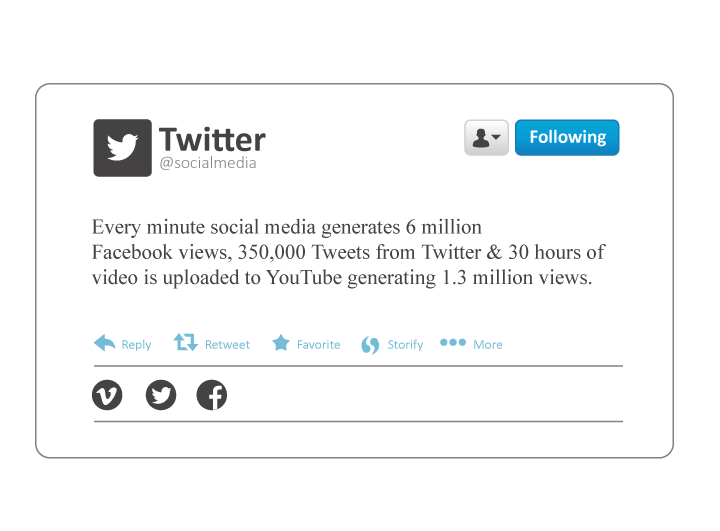 3.5 ZB of data is on the public Internet.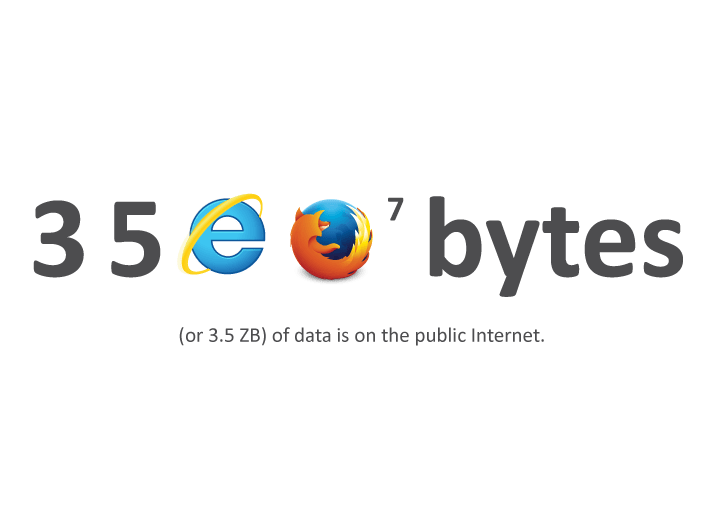 Organizations still only leverage 12%of the total company data accessible to them.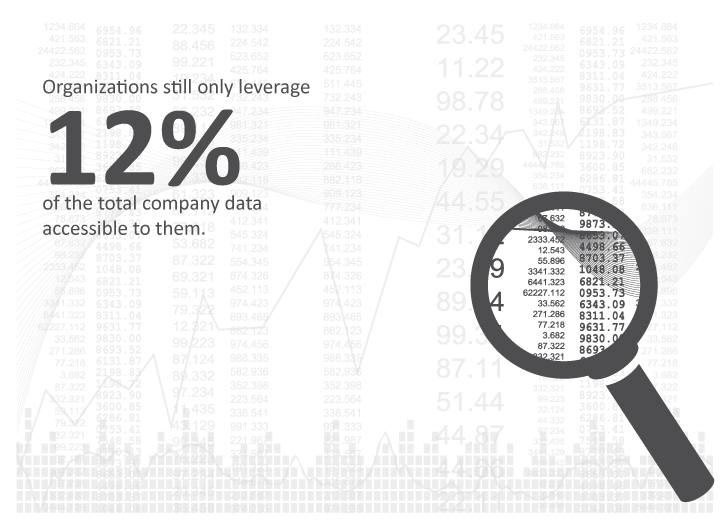 The Cloud simplifies big data adoption.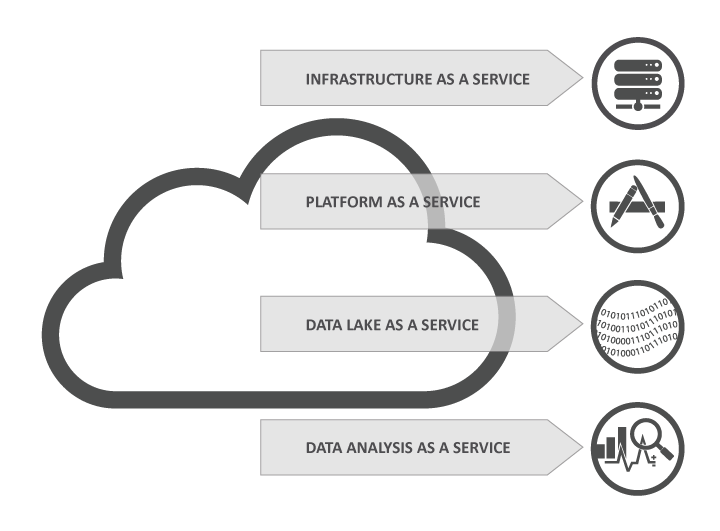 Developing the connected world…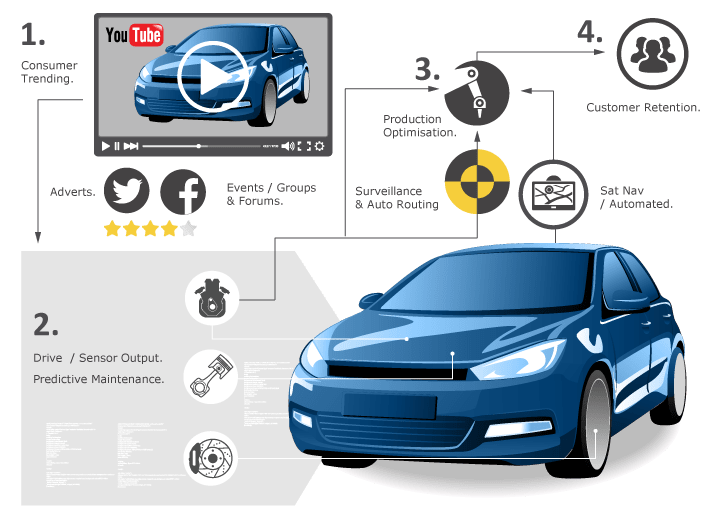 With the ever increasing volume of data within an organisation, added with the variety of external data sources and the velocity of creation, ingestion and use, businesses have the opportunity not only need to focus on how analytics can drive value to the business but look at how a big data strategy can allow the more effective centralisation and collation of structured and unstructured data and drive near and real time Analytical decisions based on this cross pollination of data.

Big data is changing the way people within organizations work together. It is creating a culture in which business and IT leaders must join forces to realise value from all data. Insights from big data can enable all employees to make better decisions, but the key to making the most of Big Data is to use it properly; in a way that will ensure it is beneficial to your company and equally your customers, leads and prospects. To ensure that it works there needs to be collaboration across a variety of business functions and, most of all, you require a reliable and secure network, storage and compute platform. That's where Exponential-e comes in.
What is Big Data and why is it so important?
The testament to your dedication to making use of Big Data will provide your company with competitive advantage, increased customer satisfaction across many industries and, in turn, increased revenue. Enabling your business and staff to make use of the data that you already have will mean that you will have a better insight in to your business model and can progress to market faster.

We all experience the use of big data every day whether it be in the recommendations you get from your digital film streaming provider, the advertisements you get within your Facebook ads feed or from those more customer centric providers - driving the right message to you at the time when you need their product or service. The question is;

How can you engage on this journey without the significant costs of platforms to drive store and process the data, coupled with the data science expertise to drive the most effective machine learning and natural language processing algorithms, along with the right visualisation and next generation application designers to deliver data driven services that can provide the business and customers with the near an real time value needed?
How can Exponential-e help you to tackle your analytics & big data challenges?
The area of Big Data, prescriptive and predictive analytics are still perceived by many, including the analysts, as being high on the 'Hype' scale and also perceived as being highly costly. Whilst there are organisations and software providers that are focussing on large scale platform investments, significant software investments and high cost professional services, at Exponential-e we have a much more cyclical based approach focussed on Proof of Value, rapid prototyping and driving demonstrable business value. This is couple by leveraging our Cloud platforms, multitenant or private, which allows speed of access and delivery, OPEX based consumption and ability to tear up and down services in line with usage as well as our own Layer 2 Virtual Private Network (VPLS) that supports rapid ingestion of data without the need for shipping external hard drives nor egress charges as data velocity is exploited.
We take a staged approach & work collaboratively with you to achieve your goals.
1. Discovery Phase
We conduct an Initial exploratory meeting looking at: what are you doing in the analytics space, what people and skills you have, what things you are trying to do with analytics, what business outcomes you are focussed on enabling. We will discuss user specific scenarios to add more depth to this phase and together determine how areas such as machine learning, natural language processing and cluster analysis can drive value in to how you leverage your data. We also consider the variety of data sources and how our repeatable platform architectures can enable the underpinning solution. This is all geared to driving us towards a more predictive and prescriptive insight model. Finally we will discuss what a proof of value package could look like, provide timings and estimated costs.
2. Strategy & Approach
Post the discovery phase we put together a strategy pack for your business with some and some commercial options. Typically this will have various scenarios, all priced separately to give a range of options and will be aligned to the internal skills that you have and the most effective way to support rapid enablement of the business outcome.

We then will follow up with a further face to face meeting to walk each option and agree on the progression plan to move forward. The Proof of Value is then conducted to a stage where the outcome, linked to the business requirement is met and can be progressed toward a continuous delivery and insight platform. At this stage we can collaborate on the next of a set of cyclical proof of value activities to drive continuous enhancement on data insight for the business.
Exponential-e's Object Store is a multi-purpose, software defined object storage solution that will take your business to the next level and lower your operational costs with unmatched storage efficiency, resiliency and simplicity.
We're here to help, whatever your query may be.
Just get in touch using our contact form below, or alternatively if you want to speak to somebody right now call us on 0845 470 4001.
[Form General_Contact not found!]
London Head Office - 100 Leman Street, London, E1 8EU - Tel: 020 7096 4100 | Manchester Office - 3 Hardman Street, Manchester, M3 3HF - Tel: 0161 669 4050
*Calls to 0845 numbers will cost 7p p/m plus your phone company's access charge. All inbound and outbound calls may be recorded for training or quality purposes.