Managed Cyber Security Operations Centre (CSOC)
24 / 7 Real-time security monitoring and alerting service
Our CSOC offers a comprehensive cyber security services catalog that utilises continuous threat intelligence and artificial intelligence to provide proactive, real-time security monitoring and alerting, reducing the risk of cybercrime and increasing your company's IT resilience - expertly managed by our professional cyber security experts.
How working with Exponential-e as your managed SOC providers will help you meet your business goals
The threat landscape is continually changing, with businesses becoming more exposed to new threats daily. IT departments may struggle to efficiently allocate their resources maintaining an internal SOC team or their cyber security products. Our managed SOC's advanced monitoring and management services - including the option of a full CSOC audit - provide the customer with insights from experienced cyber security experts to secure infrastructure and data while simplifying management of their cyber security strategy.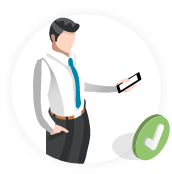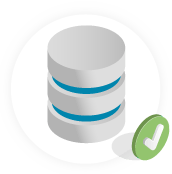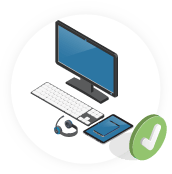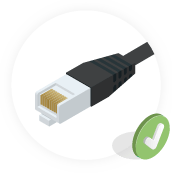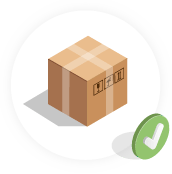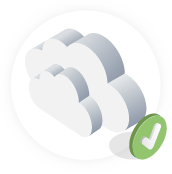 Our CSOC capabilities
The Exponential-e CSOC offers world-class security operations as a service, actively monitoring threats, whilst searching for security issues, non-compliance, misconfigurations, vulnerabilities and signs of malicious activity. By providing reliable and accurate anomaly detection, we effectively minimise security incidents and improve the overall response time, in the unlikely event of a cyberattack taking place.
With monitoring and alerting for all your systems and infrastructure - regardless of size, geography and manufacturer - a managed SOC solution, delivered by Exponential-e's cyber security experts, enables you to reduce the risks from new threats and increase your IT resilience, utilising:
A collection of analytical tools that proactively provide 24 / 7 x 365 real-time security monitoring and alerting to enable businesses to respond to threats as and when they are identified.
The Unified Security Management (USM) Anywhere platform, consolidates essential security capabilities in a single console, providing unlimited access to all of your essential security information, with a full view of events across your entire network.
Full integration with an Advanced Persistent Database, which contains a full list of known vulnerabilities that is continuously updated by all users of the system.
By categorising devices and assets with advanced business logic, the service offers a simplified operating model, harnessing increased automation.
For customers who want monitoring for only their firewalls, we offer CSOC Lite, which provides 24/7 monitoring services for up to six firewalls.
How a managed CSOC can help you stay ahead in an evolving threat landscape
The threat landscape is complicated and continuously changing, with organisations becoming exposed to new threats daily. Knowing where to allocate resources, mitigating business risks and maintaining cyber security products are ongoing challenges for IT departments. It's not just an issue of finding the expertise to respond to threats and events when they happen - the need to continuously monitor your estate and to implement the right solutions to secure your business represents a serious long-term cost.
Your ultimate goal? Achieving peace of mind when it comes to your cyber security strategy, solutions and operations. As the UK's leading Cloud and Network provider, with a range of accreditations, the Exponential-e Cyber Security Operations Centre offers advanced monitoring and alerting services, to secure your infrastructure and data, whilst simplifying the overall management of your cyber security strategy.
Our managed SOC offers the dedicated capabilities required to meet your security objectives, delivered by Exponential-e's team of certified cyber security analysts, engineers, architects and consultants. We help secure and protect your environment 24 x 7 through a comprehensive CSOC audit and world-class security ecosystem, freeing you to focus on your core business objectives.
Intuitive monitoring and alerting, delivered by leading managed SOC providers
Organisations can generate millions of security log alerts every day. The ability to interpret and respond to these alerts in real-time requires highly specialised expertise, which can be costly and resource-intensive to manage internally.
Historically, implementing Security Information and Event Management (SIEM) solutions and other monitoring technologies can be complex and offers limited value without further investment in expensive analysts to translate the resulting information into actionable advice.
Exponential-e's CSOC provides an effective and responsive managed security monitoring service for your entire cyber security estate, including:
Centralised security monitoring for your cloud and on-premise environments, natively monitoring: AWS and Microsoft Azure public clouds, Windows and Linux endpoints, virtual on-premise IT, physical IT infrastructure in your datacentre, cloud applications and others.
Automated response orchestration, to automate actions and reports according to your requirements .
Powerful security analytics via an intuitive and flexible interface.
True cloud-native security monitoring, leveraging the security elements in public cloud environments.
A closer look into our CSOC
Exponential-e's managed CSOC provides superior monitoring. Unlike most SIEMs, we monitor both the "North to South" traffic that travels between your corporate network and the Internet, and the "East to West" traffic that travels "interzone" between servers within your data centre.
And, by working closely with Exponential-e's Managed Security Services teams to deliver a full CSOC audit, our SIEM can also be used to provide you with superior, agile threat response, resolving any issues as soon as they are detected.
Our CSOC is made up of industry professionals, with the experience and expertise to deliver the most trusted solutions.
Exponential-e employs several experienced security auditors, with over 40 years collective experience, that are responsible for conducting our security audits.
We offer pricing for each monitored asset rather than volume of logs, which allows for efficient budgeting.
Exponential-e are a highly accredited IT service provider, which allows us to have a high understanding of the challenges necessary to achieve any compliance accreditation.
Read our latest cyber security blogs
*Calls to 0845 numbers will cost 7p p/m plus your phone company's access charge.
All inbound and outbound calls may be recorded for training or quality purposes.