Complete IT Infrastructure Assessment
Scanning your business' IT infrastructure for vulnerabilities
As your business grows, so does your IT infrastructure. Our Complete IT Infrastructure Assessment
scans your entire infrastructure for vulnerabilities, ensuring your cyber security posture keeps pace
with an evolving threat landscape.
What is an IT Infrastructure Assessment?
With a Complete IT Infrastructure Assessment from Exponential-e, one of our experts will closely evaluate every aspect of your IT ecosystem (both internal and external), including hardware, network, company policies (including remote working and BYOD), cyber security, storage and back-ups, Cloud, and business continuity/disaster recovery measures. Based on this, they will deliver a comprehensive report, setting out all areas for potential improvement and optimisation, and providing hands-on support to ensure they are properly executed. This will enhance the performance, security, and operational resilience of your IT infrastructure, along with delivering tangible cost savings.
Developing an IT infrastructure that supports your business objectives
As organisations evolve, the growth of their IT infrastructure will naturally pick up speed, opening up a new range of potential security threats. The availability of Cloud services, increased capacity and throughput of the hardware on physical or virtual servers, and different teams creating services on the same platform are all factors that must be considered as part of an effective cyber security strategy. A comprehensive IT Infrastructure Assessment, conducted by an experienced cyber security expert, helps mitigate these risks.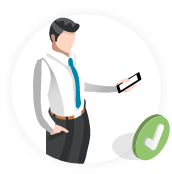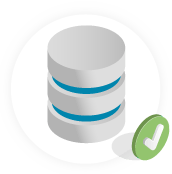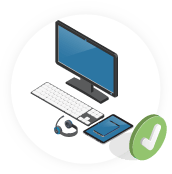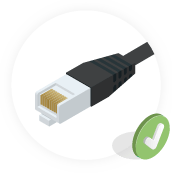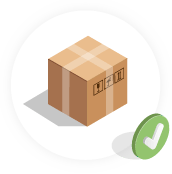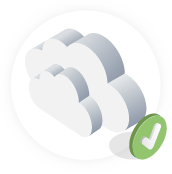 Benefits of a Complete IT Infrastructure Assessment
Understand the latest threats and ensure every area of your IT infrastructure has been secured against them, for complete peace of mind.
Develop more effective policies
Make more effective use of resources
Achieve your compliance goals
More effective decision-making
Our Internal and External Infrastructure scanning service helps recognise vulnerabilities which customers may not have known existed. This is a key strategy for maintaining a smooth-running business, while providing a high-quality platform for the customer to monitor both the internal and external structures.
These servers seek out internal and external vulnerabilities like a hacker would.
The tools provide an in-depth analysis of exactly where the risks lie, on what server or application and where on the network.
Reports are produced to show the current state of risk from the infrastructure.
The ultimate goal of our complete infrastructure assessment service is to identify the risk exposure of cyber assets in an organisation.
During the process, all network devices and services that could be a source of vulnerabilities, are addressed appropriately.
Our consultants can review the company's security processes and artefacts, to then design a new architecture that is able to mitigate risks, reduce operating costs and enable new business drivers and opportunities.
Our consultants are equipped to talk customers through the reporting process, to ensure any complicated results can be simply translated.
We are able to absorb the contents of the reports produced, to then respond with appropriate solutions and remediation process to improve an organisations security stance.
Exponential-e can overlap multiple security solutions; to minimise vulnerabilities by adopting appropriate layers of protection.
Read our latest cyber security blogs
*Calls to 0845 numbers will cost 7p p/m plus your phone company's access charge.
All inbound and outbound calls may be recorded for training or quality purposes.