Optimise your voice services


with data analytics and real time insights.

Do you know how efficiently your voice services are being used? If not, you're probably losing money. Draw on real-time business intelligence with our advanced Call Analytics solution. Use these insights to grow your business: cut down on lost revenue, boost productivity, reduce costs and enhance the customer experience.
Providing key insight into the impact of your existing contact processes, Call Analytics will support strategic business planning and decision-making to enhance your customer experience.
Call Analytics is a versatile call reporting and management solution. Using Call Analytics, you can display over 200 sets of historic and real-time statistics on custom Wallboards available on your preferred device.
Wallboards can be configured to display the metrics you need whilst statistics can be viewed in chart format to easily identify trends and track performance levels.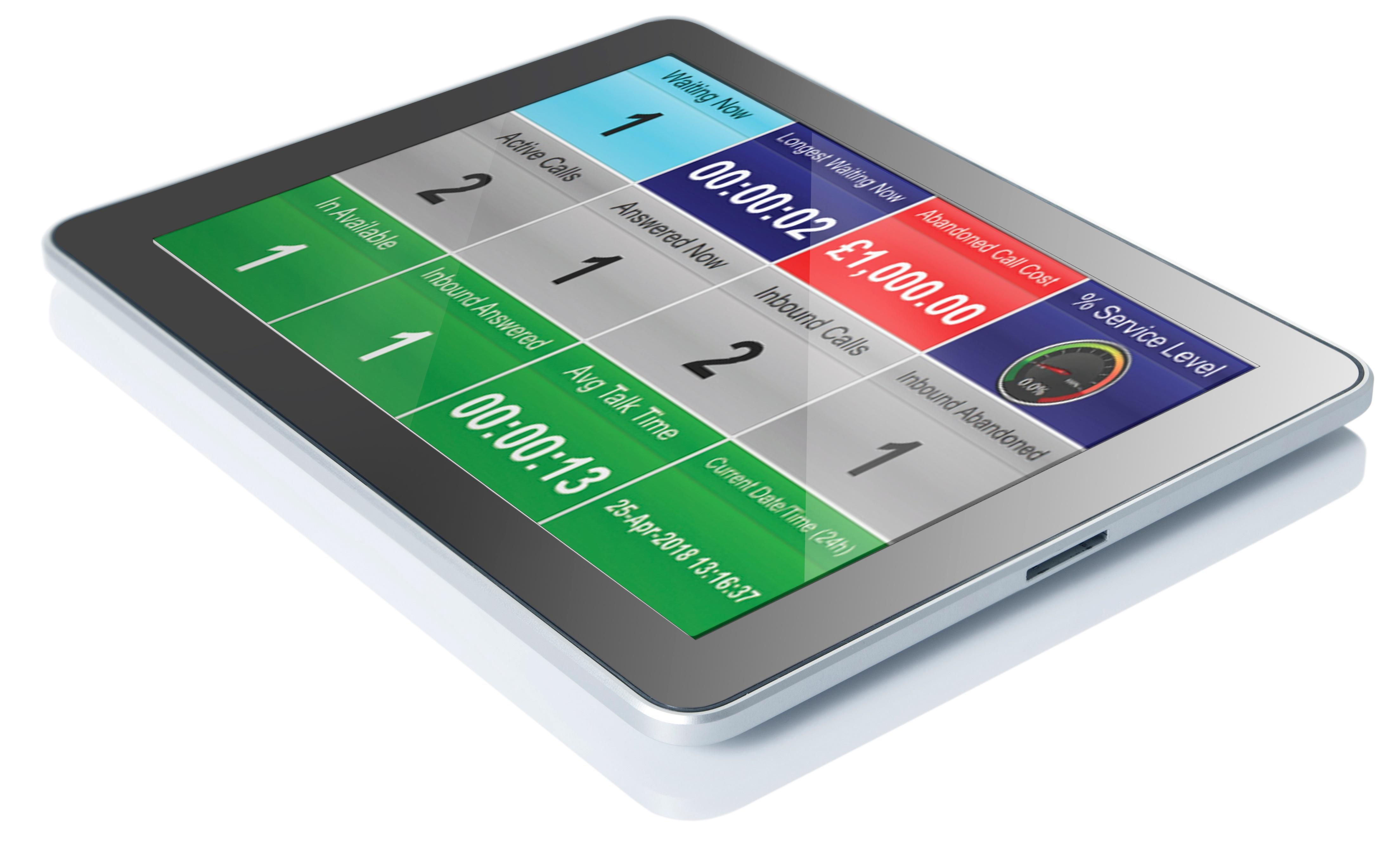 Increase business efficiency
Draw on key business insights to understand call traffic, monitor sales calls and adjust staffing based on the needs of the business
Boost sales productivity by giving managers the metrics they need to manage the performance of their team

Improve customer experience
Poor contact processes directly impact customer service. Business intelligence can be harnessed to improve your processes, creating a better customer experience and boosting customer retention
Recover potential lost revenue by flagging unreturned missed calls
Improve customer intimacy by referring to on-screen Personal Historical call-list

Analyse recordings to improve call procedures
All inbound calls are recorded and instantly retrievable. (With our full Call Recording solution you can also record outbound calls)
Recordings can be analysed to track workforce performance, improve call procedures, train new staff and resolve legal disputes.
The power of the Cloud
Call Analytics is a cloud-based solution. This provides numerous business benefits, including:
Scalability:
you can manage 2 to 10,000 users across multiple sites with ease via our dedicated customer portal.
Flexibility:
increase or decrease the service as your business requires.
Anytime, anywhere, any device:
monitor team performance on-site or remotely
No additional capex costs
– and no costly infrastructure
Monthly per-user charge:
further reduce costs and avoid restriction of traditional long-term contracts
Call Analytics
The Features
Download the Akixi Wallboard App on your mobile phone to monitor contact processes and performance on the move.
Identify missed calls which have not been returned (highlighted in red)
Flashes to show how many callers are waiting for their calls to be answered and their potential monetary value.
View statistics such as the number of abandoned calls or calls waiting and their potential cost to your business.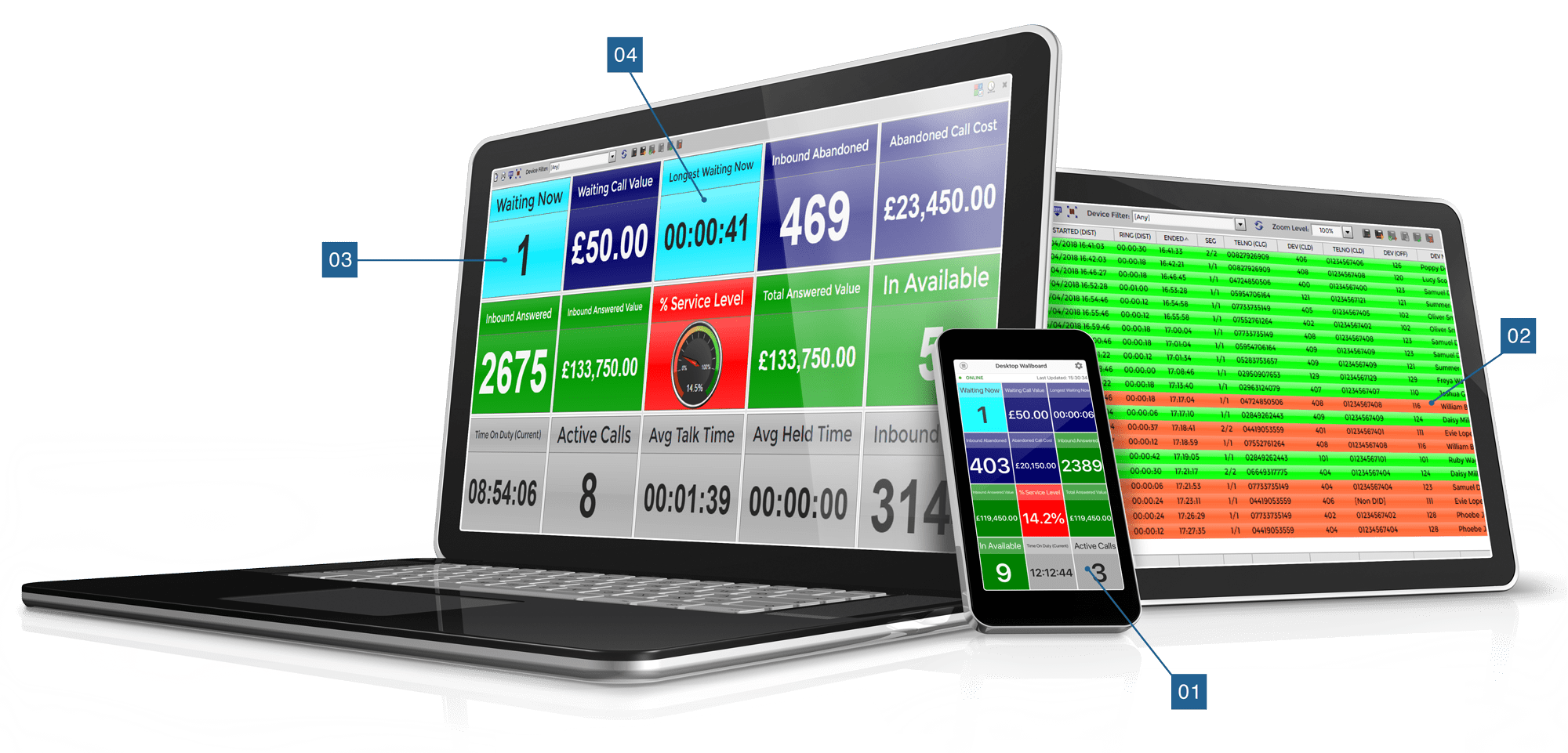 The essential tool for managing your communications
Cradle-to-grave historical and scheduled reporting
Trend analysis over various intervals (i.e. every 30 minutes, daily, weekly, and monthly)
Offers real time call analytics
Display on desktop wallboard or Wallboard App
Monitor extension activity
View the status of colleagues
Recover abandoned calls and potential lost revenue
Includes features from Lite
The complete contact centre tool
Measure factors such as time on duty
Manage staff, campaigns and resources effectively
Optimise customer service
Includes features from Lite and 1000
*Included with the purchase of any HPBX license.
London Head Office - 100 Leman Street, London, E1 8EU - Tel: 020 7096 4100 | Manchester Office - 3 Hardman Street, Manchester, M3 3HF - Tel: 0161 669 4050
*Calls to 0845 numbers will cost 7p p/m plus your phone company's access charge. All inbound and outbound calls may be recorded for training or quality purposes.