With Housing Associations being pressed to achieve more with less funding - how can IT boost adoption of digital inclusion schemes that are set to generate greater efficiency?


Universal Credit has been referred to as the biggest change to the welfare system of our generation; and its implementation is set to have a huge impact on Housing Associations.
The shift from a range of social benefits to Universal Credit means that Housing Associations will inevitably communicate with tenants more frequently and attentively; and manage an increasing number of rent payments directly. These sweeping changes to the welfare system, combined with cuts in government grants, demonstrate that Housing Associations are being pressed to take on an increasing workload and demonstrate a greater return on investment for every pound spent.
Digital Transformation
With Enterprise Private Cloud and Enhanced Analytics and Big Data making headlines in the technology world, housing associations are following suit in their pursuit of technology advances and digital transformation. Planning a digital future can enable housing associations to streamline costs and operations, therefore moving away from mundane operations management and instead focusing on creating an improved experience for its tenants.
The detachment from central government from a financing perspective now enables housing associations more freedom in choice of their service provider, and the ICT solutions that they implement. The drive towards online services is being led both by tenants and value for money self-assessments; providing the ability to pay rent online means that tenants avoid call queues, receive a more convenient service and housing associations see an improvement in cost - with online being the cheaper option compared to over the phone or face-to-face communications.
Technology needs to enable improvement, and looking to both analytics and big data will enable housing associations to monetize on digital data captured and also make better use of it. With a clearer picture of your tenants it is far easier to understand their requirements and make associated improvements. Looking to the Cloud also brings the benefits of OPEX/CAPEX cost savings and predictable costings - with scalable, flexible solutions available.
Digital transformation enables your employees to work better, and your organisation to operate more efficiently for tenants too. Mobility and the ability to work from home, or on location, enhances the experience for your employees and being able to process documentation quicker means that time to move for tenants is greatly reduced.
With Exponential-e offering 7 ISO accreditations and Exponential-e extends Cloud portfolio to deliver low cost storage that guarantees data sovereignty we can assist your housing association in implementing a digital transformation for your organisation – and more.
Stay connected to your tenants
The Government's digital inclusion aspiration of 80% of applications for Universal Credit will be made online by 2017. You need to ask yourself is your organisation adopting a pro-active strategy to make this a reality.
By having a mirrored clone of your production servers readily available - by means of Server Replication - any production or connectivity failures will result in minimum downtime, particularly since the solution is monitored by our support desk 24/7/365 and is underpinned by our robust, business-only Network.
Furthermore, by utilising our IaaS - Virtual Data Centre your organisation will increase its ability to adapt to peaks in online traffic e.g. during periods when most rent payments are due.
Configured to match your business size
With Housing Associations being pressed to make every property meet the Government's standard of Decent Homes; many informed business decisions will be driven by insights from big data analytics. However, considering the multitude of information that Housing Association hold, organisations need to ensure that data can be easily searched, retrieved and securely stored in a single, central repository in order to perform these business-critical analytics.
By moving to a flexible, Cloud-based service model from Exponential-e, organisations can scale their cloud storage at any time to align IT budgets to the size and activity of the Housing Association. Our Cloud Services solution provides the high-bandwidth Business Internet connection that companies require to transfer data at wire speed. Furthermore this exceptional service comes with direct, private access to Exponential-e's multiple ISO and CSA Star accredited Cloud Services.
Don't just take our word for it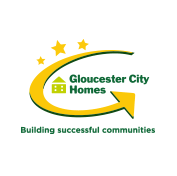 "Following Exponential-e's successful track record in the housing sector and the recommendations that it was able to provide from existing customers, we have confidence that our partnership will be successful. We now have a network in place that allows us to focus on meeting the needs of our tenants and delivering a working environment that helps attract and retain the best talent."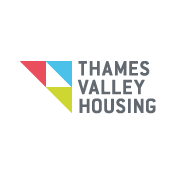 "By changing Network supplier, even though we had to break out of the existing contract early and pay a penalty fee, it still worked out more cost-effective to implement the new Network with Exponential-e. In addition, we can now run multiple services across our Network, which allows shared services between departments - making our assets go even further."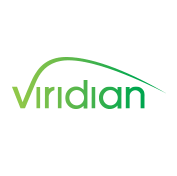 "While moving to the Cloud heralds great benefits for us, we also needed a partner who could ensure serious Network reliability in order for our residents to experience no disruption when accessing the services they depend upon. Exponential-e was the perfect choice for this, having already proven themselves as a trusted partner in the past."


We're here to help, whatever your query may be.
Just get in touch using our contact form below, or alternatively if you want to speak to somebody right now call us on 0845 470 4001.
London Head Office - 100 Leman Street, London, E1 8EU - Tel: 020 7096 4100 | Manchester Office - 3 Hardman Street, Manchester, M3 3HF - Tel: 0161 669 4050
*Calls to 0845 numbers will cost 7p p/m plus your phone company's access charge. All inbound and outbound calls may be recorded for training or quality purposes.